Hey everyone.
Welcome to my never-ending TR. Never-ending meaning instead of having a new thread for each trip I will continuously keep adding to this one and since we go semi-often, this TR will never end! *evil laugh*
Don't be afraid to come say hi! I love talking to everyone on here.
Let's meet everyone!
The Cast of Characters:
For those of you who don't know my name is Courtney and I am 22 years old. I was born and raised in Southern California (Oxnard). I am a full time receptionist at a worker's comp agency. My favorite Disney character is Princess Belle. I love the Enchanted Tiki Room, mint juleps, apple pie caramel apples, Storm Troopers (
) and the aliens from Toy Story.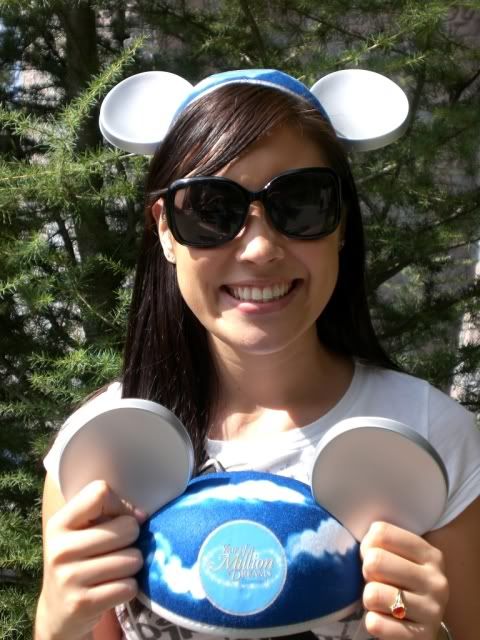 I also want to introduce my DBF, Jesus (hey-sus). He's 23 years old. He's a Disney fanatic and his favorite character is Stitch. He loves Space and Screamin' and really really loves DCA. He loves the Spicy Corn Dogs from Corn Dog Castle. He gets bored with my Jonas Brother, HSM, and princess obsession but puts up with it (more on that later). We've been dating since we were 16 and we are very happy Disneyland geeks.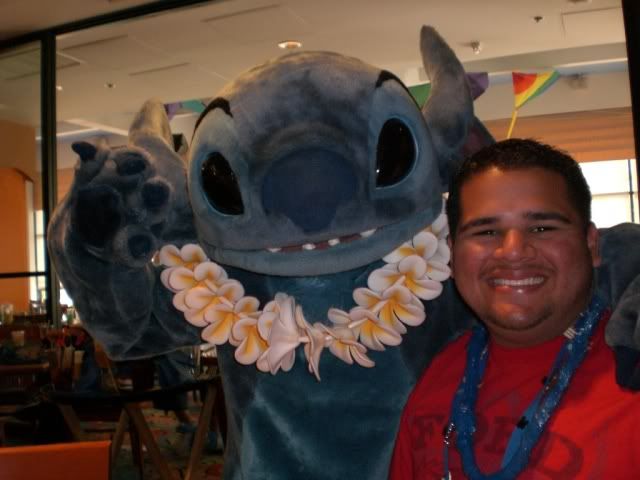 And here's another character. My (our?) dog Belle. She's 3 years old and a furry princess.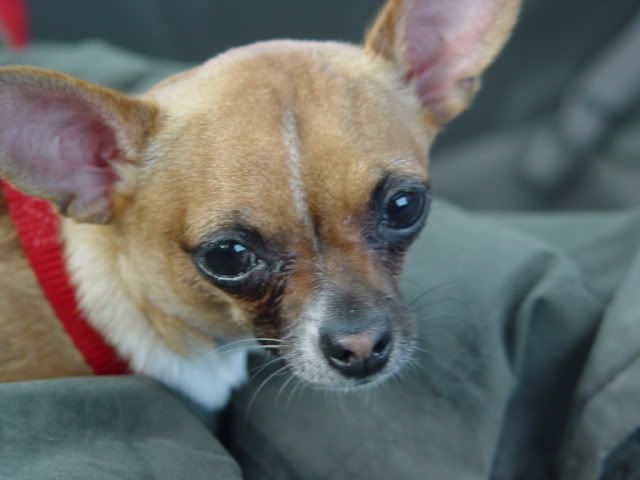 So, if you want to skip all the chitter chatter, here's the links. Clicky clicky!!!
Trip Report:
Jonas Brothers Concert
Part One
Part Two
Part Three
Part Four
Part Five
Part Six
Part Seven
Part Eight
Part Nine
Disneyland Trip - December 1st - 4th, 2008
Day One - Part One
Day One - Part Two
Day One - Part Three
Day One - Part Four
Day Two - Part One
Day Two - Part Two
Day Two - Part Three
Day Three - Part One
Day Three - Part Two
Day Three - Part Three
Day Four - Part One
Day Four - Part Two
Disneyland Trip - April 10th - 11th, 2009
Day One - Part One
Day One - Part Two
Day One - Part Three
Day One - Part Four
Day Two - Part One
Day Two - Part Two
Day Two - Part Three
Disneyland Trip - April 28th - May 1st, 2009
Day One - Part One
Day One - Part Two
Day One - Part Three
Day Two - Part One
Day Two - Part Two
Day Two - Part Three
Day Two - Part Four
Day Three - Part One
Day Three - Part Two
Day Three - Part Three
Day Four - Part One
Day Four - Part Two
Disneyland Trip - December 2nd - December 5th, 2009
Day One - Part One
Day One - Part Two
Day One - Part Three
Day Two - Part One
Day Two - Part Two
Day Two - Part Three
Day Two - Part Four
Day Three - Part One
Day Three - Part Two
Day Three - Part Three
Day Three - Part Four
Day Three - Part Five
Day Three - Part Six
Day Four - Part One
Day Four - Part Two
Random Pictures
One
Two
Three
Four