Ok, well I guess it's about time that I started a PTR of my own. We are 35 days out! I have read so many wonderful PTR's and TR's and really enjoy them. I love a little glimpse of what everyone's trip is like. I just hope that I can hold up to all of those high standards...lol. SO here goes.
I guess first I should introduce everyone:
Me- 29 (will be turning 30 in Oct, but we aren't talking about that
) I am a Disney lover even though I have only been there twice. I am a happily married SAHM of three wonderful children.
Next we have:
DH - 29. Likes WDW. Wouldn't say loves it. Hates the prices on everything in the parks. Loves the big thrill rides. Likes to travel, keeps saying that this will be our last trip for a while...lol. That's what he said last time too.
On to the kiddos:
DS(8)- Loves WDW. Loves the shows, especially Indiana Jones. Is obsessed with his Nintendo DS & BB Gun. Loves the outdoors, hunting, fishing, is active in Cub Scouts. Loves all rollercoasters. Haven't seen him scared yet
DD(5) - Says that one day she is going to live in Cinderella Castle, but is totally in awe of Ariel. She is 5 going on 15. Never goes anywhere without lip gloss
and is an adventure seeker. She has already rode EE at age 4!!!
She was tall enough (barely) and wanted to so bad. She LOVED it!
DD(4) - She is the baby. She knows she's the baby. Totally attached to me, is like my shadow most days. Loves Cinderella and loves to dress up. She always thinks so wants to ride the adventurus things, but always regrets doing so
Here is a few pics of us from our last trip. Thanksgiving Week 2007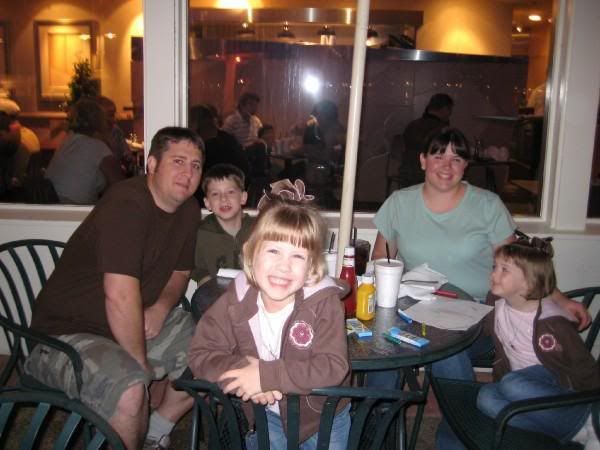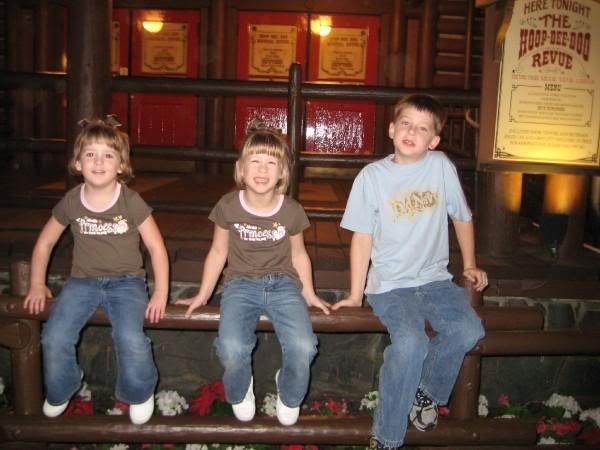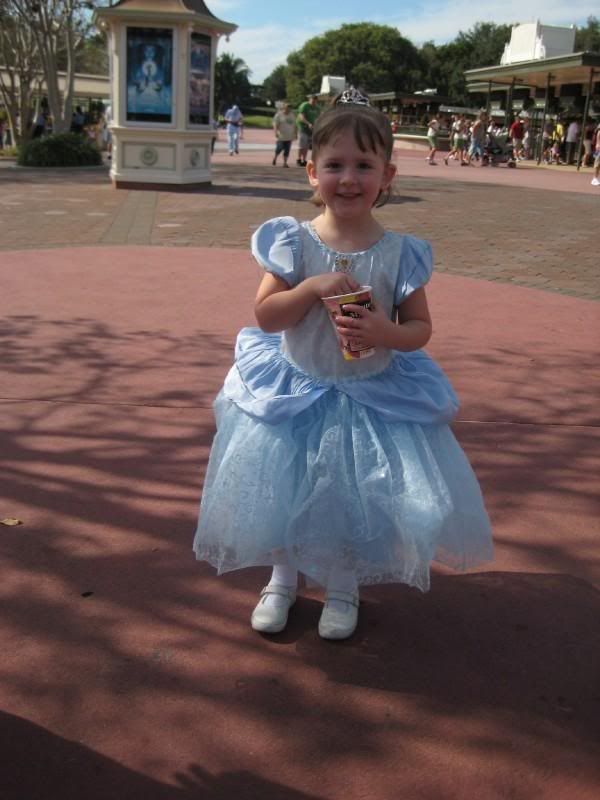 Ok, so on to more important stuff, like info about out upcoming WDW trip! As you can tell by my title, this is a surprise trip for the kids. They have no clue that we are going back. We were just there in November, and told them that we wouldn't go back until DD4 was in Kindergarten. Little did they know that we would be going a whole year sooner
I have to say though. We had a little encouragement....
Here's a little background for ya!
DBFF - paparazzimama on the Dis - and her family decided to plan another trip. This was in February. We were all talking about it, and dicussing the things that we didn't get to do, and all of the things we loved about WDW. At first I thought they were crazy planning another trip so soon. So did DH. Us girls were talking more and more about it though, so I decided to ask DH what he really thought. Without much arm twisting, he agreed and we called them and told them the news! Then the wheels started turning.
Where would we stay?
When would we go?
Drive or Fly this time?
Should we tell the kids or make it a surprise?
Stay tuned for more......coming soon!!!!