I just came back from a relaxing trip to the world.
Yes, I did say relaxing,
no commando style on this trip.
First let me introduce everybody that enjoyed this terrific adventure.
My Mom and DS Ryan,
My Sister, Sandra and my DD Shannon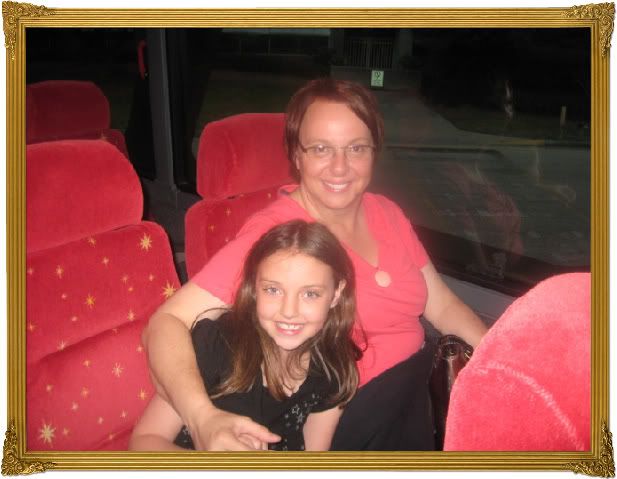 And of course MOI, Nat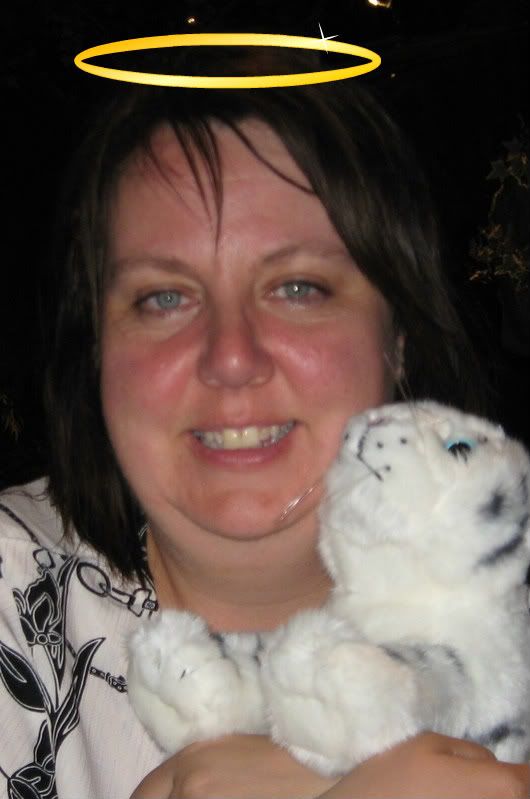 We all needed to get away, it's been a difficult year. My divorce is finally over with and I wanted to celebrate it and my son's birthday at Disney. First trip as a free woman
.
The departure for this trip was quite an adventure in itself.
And here is how is started... I was suppose to leave my little town on Friday, May 2rd and drive 6 hours to Gatineau, Qc to my Sis & B.I.L's house. But I could not wait one more day and the kids and I decided to surprise my Sis on Thursday.
So while Ryan & Shannon were at school on Thursday morning (counting down the minutes before we leave, I'm sure) I packed the van, got all the electronics plugged in (DVD, PSP).
I went to get the kids at school around 11:30am and we went to have lunch at MacDonald's and off we went.
I was half way across town when my Mom asked me if I had brought the kids' spending money.
Oh! No! I don't have it in my purse, so it must still be on the table at home.
So I did a U-Turn and headed back home, until I realized that I had put it into my suitcase. Again a NICE U-turn was done and I headed to a gaz station to fill up. I also asked the boy to check my oil. A few minutes later we were on our way to surprise my sister.
After a few miles on the Highway, I noticed a loud tapping noise coming from the hood of the van. I thought that the boy did not close it right and it was vibrating.
So I had to stop and check it out. Turns out that the little pin holding the end of my plastic deflector on the hood was un-clipped. After securing it, I was back on the Highway and everything was finally right.
I put on some relaxing music for my Mom and I. Ryan and Shannon were enjoying their movies.
It was hard to get going, but after those few bumps, it was smooth sailing all the way to Gatineau...
Arriving in Gatineau
Leaving for Disney
Geeting to our rooms
May 4th, Downtown Disney
Pictures of DTD, part 2
May 4th,Rainforest Cafe, DTD
Evening at Magic Kingdom
Monday May 5th, Epcot
May 6th,(part 1) Magic Kingdom
May 6th, part 2, OKW pool, Diner at Planet Hollywood
May 7th, Animal Kingdom
May 7th part 2, House of Blues
May 8th, Hollywood studios
May 9th, Pirate and Princess party
May 10th, Ryan's Birthday at Sci-Fi
May 11th, Mother's Day