**6/17 Just back
to skip the PTR, go to page 10 post #141***
Well I have finally found the courage to try and write my own PTR.
I have just loved the Dis for some time now and always enjoy others TR. So here goes my try at one! Please be kind, since I am winging this whole thing.
First I have to do a shout out
to a few who have given me the courage to go for it! Thank you to Lesley of timandlesley, Jenn of Megansmom and Nichole of kays mommie . I have really enjoyed reading all of your Trs past and present!
Right now we are at 24 DAYS and counting!!!!
Here is the crew from "party of 5"
Me- stay at home mom, lover of Disney and planner of the family! I don't do well with change and have really high expectations of things which then tend to disappoint me. I am working on that one. I can be a bit sarcastic to those that know me
,. My DH sarcasm has definitely rubbed off on me over the years. I grew up going to Disney many times as a kid, and a few as an adult. Last trip was a commando style day at MK with the older kids in 2005 for one night.
DH-"R" aka "grumpy"- doesn't get the dis at all, really doesn't care one way or the other about Disney.
So NOT a planner, invented sarcasm. Trying to "prepare" me that things might not go as "planned" on our trip.He can be a bit paranoid sometimes. This will be his 5th trip.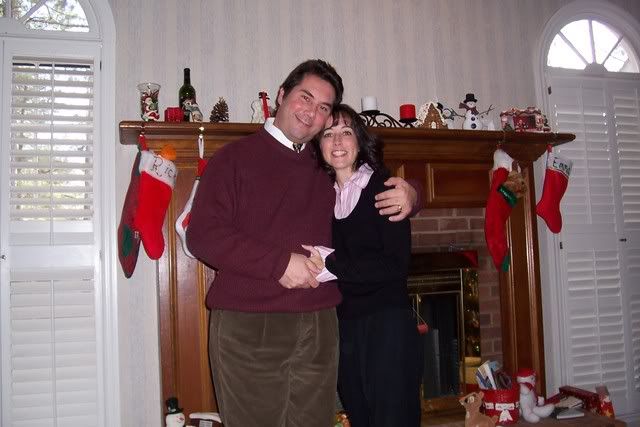 DD-9- Lauren
typical first born child. She has reached that "tween" stage with a lot of attitude these days. She is obsessed right now with Tink HSM, and Hannah Montanna
.Also loves to read and has a love hate relationship with her brother. She is not overly sensitive. She has been one time, one day commando style to Mk back in 2005.
DS-7- Joey
typical middle child, but he is the sweetest little boy and very sensitive.
He can be a bit of a crier at times but doesn't have a mean bone in his body (unless of course trying to get back at sisters). He is very inquisitive and wants to know the hows and whys of everything, he has a very old soul.. Looks up to his big sister. Also been one time, one day back in 05.
DD-4- Emma
She is our little wildcard!
She is the best and worst of all of us. She has her daddy wrapped around her finger, actually most adults for that matter. She has the most beautiful eyes. She can be sassy(tips from her older sister I'm sure) but oh soo sweet and such a love bug! According to her preschool teachers it is very obvious she has older siblings. She has never been to WDW before.. She is most excited to see Mickey and meet the princesses.
I should also mention that my kids are usually somewhat uncooperative when it comes to taking their pictures together or as a family. I am usually a raving lunatic screaming to smile or else.
. And "E" is just a crap chute all together if she will even look towards the camera.
I went thru my pictures and realized I really have nothing good of them together that is recent
. So the one of the 3 of them is from 2007.. I think it's time for a nice WDW picture!!
Well I hope to have a few readers and that you'll enjoy it!
I'll be back with the "How it all began" story of our trip later.