We were both up by 7:30 today and left the room at 8:15 for the short journey to EPCOT. We parked up in Amaze 31 and there was a short wait at the turnstiles before we were allowed in as far as the fountain.
Just before 9:00 the characters came out for the rope drop ceremony and before long we were on our way to Soarin' where we collected Fast Passes with a return time of 9:54-10:54. From there we left The Land and walked across to The Seas With Nemo and Friends, which was a walk-on at that time of the morning and when we finished the ride we explored the Sea Base while we waited for the 9:45 Turtle Talk with Crush show.
Turtle Talk was totally awesome duuude and provided quite a few laughs courtesy of the children. One of the kids said that he had seen Crush in a movie in which Crush went down to Australia to which Crush replied "I did go to Australia once. I remember some kid called Nemo got lost and it took them an hour and a half to find him".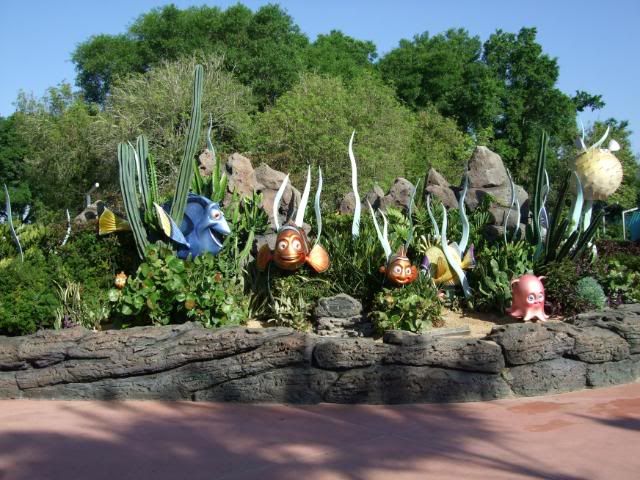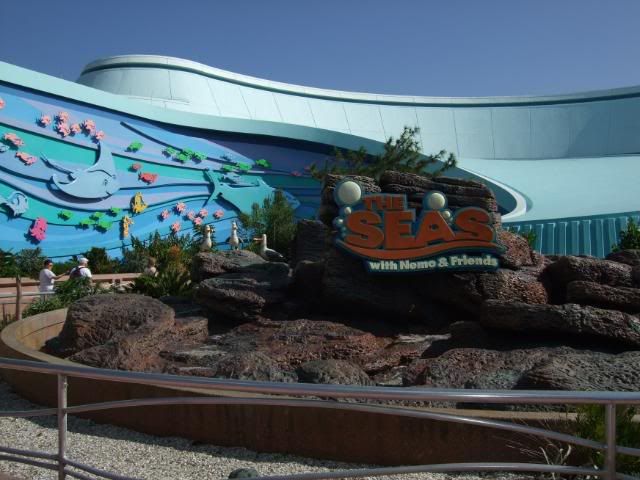 After the show we went back to The Land and used our fast passes for Soarin' where we just missed out on a pair of Year Of A Million Dreams Mickey ears. From Soarin' we went on to Living With The Land, which was a 15 minute wait and then decided it was time for something to eat.
We went into Sunshine Seasons and Dad had a ham sandwich and coke and I had a chicken wrap and coke. With that hole filled we had a quick look around Mouse Gear and then made our way over to Ellen's Energy Adventure where Dad dozed off a couple of times.
After Ellen we made our way round to the Rose & Crown pub in the UK pavilion at World Showcase where we got a coke each and took it back to Canada where we grabbed a couple of seats for the 2:30 Off Kilter show even though we had about an hour to wait.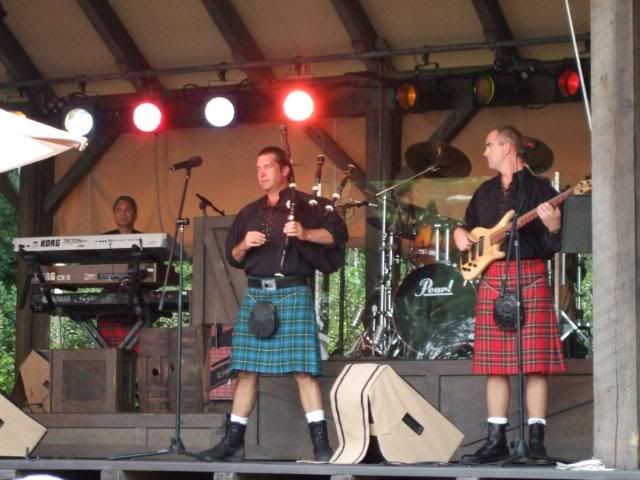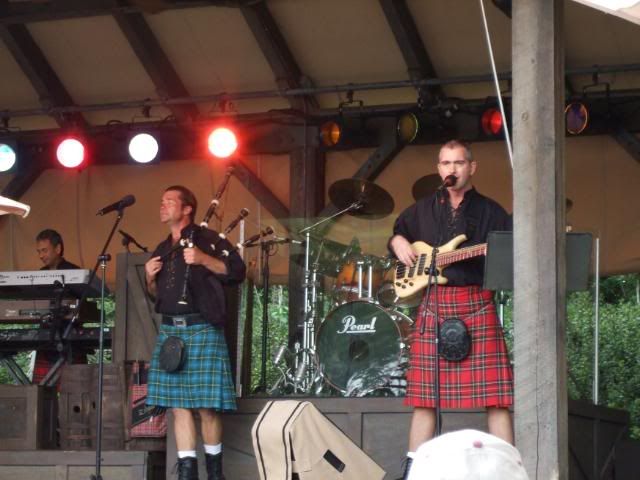 The Off Kilter set was great and I will be making a point of catching them each time we come back. After they had finished we made our way out of the park and back to the hotel for a break.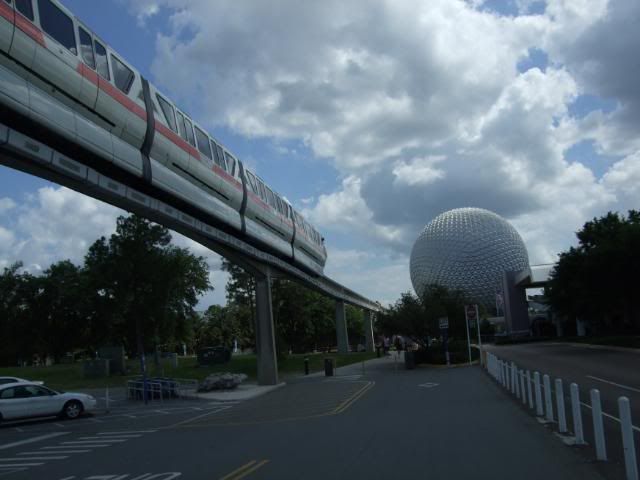 Dinner plans for tonight were to go to Sweet Tomatoes so we left at about 5:00 and were there by about 5:30. We both started off with a large salad and then I had the Lemon Corzo soup while Dad had Canadian Cheese and Ham soup. Next up was pasta; Country Vegetable and Italian Sausage and pasta with Lemon sauce for both of us. Dessert was a couple of ice cream sundaes for Dad and I had a piece of corn bread. All in all great value at just over $12 each and this is another must-do for each time we come back.
Suitably stuffed we walked across to Office Depot where I finally picked up a case for my TomTom before making our way back to the hotel where the plan had been to watch the final baseball game of the 3 game series at Wide World of Sports but it didn't appear to be on any of the channels available in the room so I typed up the trip report instead.
We were in bed by 10:00 ready for a very early start at the Magic Kingdom tomorrow.
Tomorrow:
Day 9 - KTTK Tour & Fantasmic