Quote:
Originally Posted by
jns
just got my phone bill and the free phone number is'nt free after all
looks like I've been charged for the 0800 number that I was calling in the UK to get throught to the free phone number
made a few calls to DCL as well and it is a lot cheaper to call them ,then using the free phone number
Well my phone bill is going to be interesting so!!! Can you not dispute this Jackie? It is a 1800 number after all.....
__________________
Polynesian WDW August 2006Disney Magic - 19th August 2006
14 Night Disney Magic Repo Cruise - 18th August 2007.
August 2008 - Disney Wonder for the first time & 9 days in WDW!
August 2009 two weeks at AKV
Moving the Magic 7 day June 2010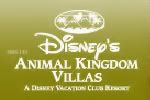 Proud to be a DVC member!