Disney Fanatics!
Yes, this is my first Trip Report and I hope I will not bore you too much. If it turns out to be 1/10 as good as Tokyodisneydad's TR I will consider this to be a great success. Also, please let me apologize in advance for not having great pictures. We took a bunch of pictures but a lot of them did not turn out that good. As a matter of fact, I had to borrow a few pics from some PROFESSIONAL photographers (that I give the credit to) to complete this TR. Well, here is the cast for my TR;
Me - 39 Year Old Disney Fanatic
DW -
DS8 - Star Wars Fanatic
/ Disney Fanatic
Topaz - 45 lbs. Female Dog (Huskie/Shephard Mixed)
Co-Coa - 65 lbs. Male Dog (Topaz's son)
Why are my dogs part of the cast? They are part of the cast because I can not began without a story about our dogs. Topaz gave birth to 9 puppies in February 2007. We kept one of the puppies after my son and wife out voted me ( I thought a DIS Dad's vote counted as 3 votes
). The puppy we kept is a male that my son named Co-Coa.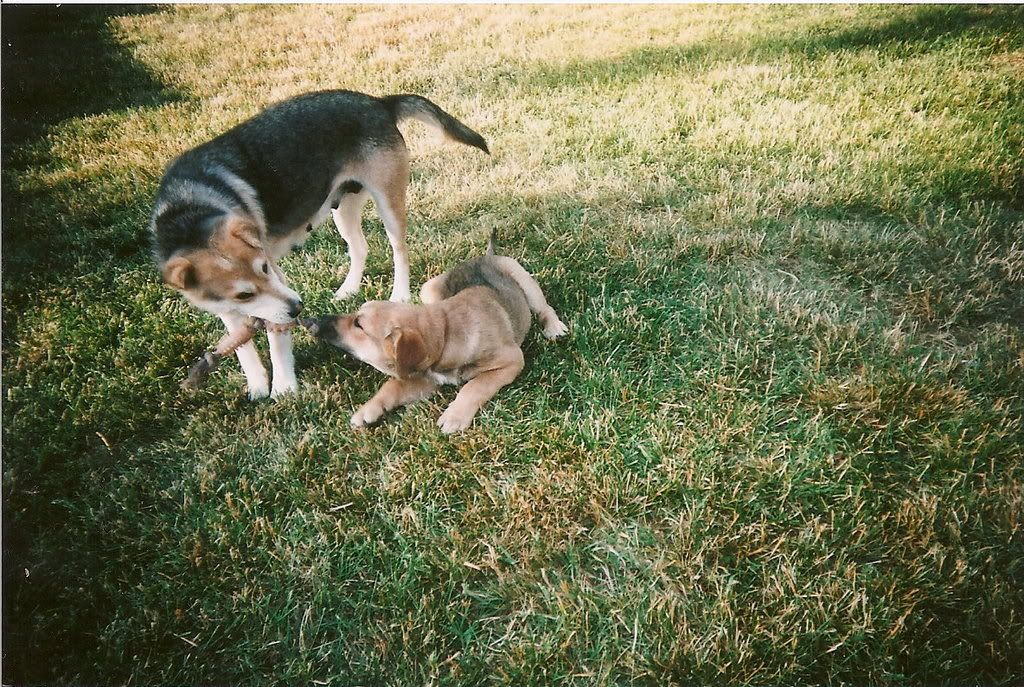 Fast forward now to October 2007 about 11 weeks away from our vacation. My DS8 was doing his homework in the dining room and noticed that Topaz and Co-Coa were doing something that he had never seen before. "Daddy why is Topaz giving Co-Coa a piggy back ride?" "What?" As I looked out of the sliding glass door to our back yard I screemed, " NO CO-COA!!! THAT'S YOUR MOMMY!!!!!!
" Yes...my dogs, who are mommy and son, were ......uh ... doing mature doggy things.
As for now my DS8 thinks that the dogs were just giving each other piggy back rides and we will leave it at that. This DIS Dad is not quite ready for that talk yet.
Now what does all of this have to do with our Disney vacation? All I could think of at the time was that I just paid $$$$$$$$$$$$ for a WDW / Disney Cruise vacation and I was not going to be able to go because we were going to have a yard full of PUPPIES! There was no way that I could afford to give them all shots and put them in the kennel if we could not get rid of them all in time for our trip.
Now some of you may have had a simple solution to this dilema but it was seriously stressing me out. As it turned out Topaz did not have any puppies and both dogs were put into the pet resort for the duration of our trip. Oh, by the way, both dogs have appointments in the morning to be fixed.
Part 2 will be"
The Announcement."