Hi!!!
I decided to start my pre-trip report now that I have only 59 days left until the big day!!
The reasons why I'm writing this are:
-My family cannot stand me talking about Disney anymore.
-I think that people here at DIS are very nice and could give me some valuable tips
-I really think that I'm going to explode if I don't share all my worries with someone.
This trip will be my 15th birthday gift so I'm planning everything to be perfect. While we are there, mom and dad will also celebrate their 20th anniversary.Therefore, for this trip to be everyone's cup of tea, our etinerary is:
-From 01/09 to 01/12= NY City
-From 01/12 to 01/13= Port Orleans Riverside
-From 01/12 to 01/17= 4 nights Disney Cruise
-From 01/17 to 01/22= Yacht Club Resort
-From 01/22 to 01/25= POP Century Resort
That means 4 days of NY (my mom's dream city) and then 13 days of pure Disney magic!!!!
Well...Guess now it's time for me to introduce the family...
ME - My name is Camilla, but you can call me Cami or Milla and....I'm the birthday girl!!!I'm also the greater Disney freak I've ever known. I was not like that before but then I started plannig this trip and got to know the boards and now I'm completely obsessed with all things Disney. I could also say that I'm a Disney snob
,always trying the best resorts and restaurants in The World!! Here is my pic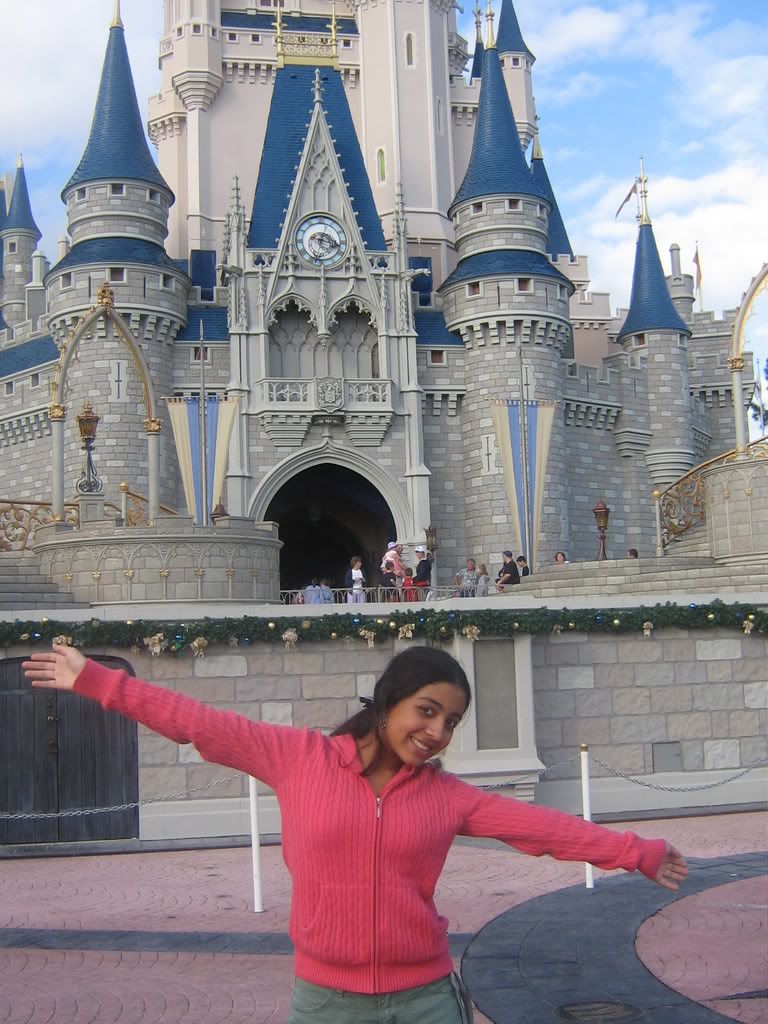 MOM - She is also a disney freak, but a controlled one!! She is a Disney snob too but as she has to follow the mom role she is the one to put my feet back on land!! She is my best friend(together with my sisters) and sometimes she really doesn't act like a mother.As most of us, she becomes a big kid when she is at Disney. Here's a pic to prove
DAD - He is not a Disney freak, although he really enjoys going to the world.He is the one who would rather go to Europe this year, but as it is MY birthday I decide where we are going
Althoug he doesn't show all his excitment I'm sure that he loves going to Disney and has lots of fun there!!Here is a fun pic
Dessa - That's my big sister and the reason why we went to Disney last year, her 15th birthday(uh...I'm starting to see a pattern here!!
) She is definetly my best friend above all and we have the best time together. I wouldn't say she's a Disney freak, but she's definetly a characters' freak. She loves them all!!!Speacially Woody, The Bauty and the Beast and,I think her favourite, Goofy!!!Here's a great pic of her(and it's not during MNSSHP
)
Nati - She is my little sister. Right now she is 10 but her birthday is coming real soon, the november 19th!!!!She just loves Disney and is really excited about how fast time is runnig!!!Everyday she wakes up early just to cross one more day on our countdown calendar(photos later)!!!!She is the one who really prefers the value resorts over the others.She says that they are really nicely decorated and just makes her feel at Disney!!I'm quite sure her favourite characters are the princesses, but right now she is just obsessed with High School Musical!!!There she is: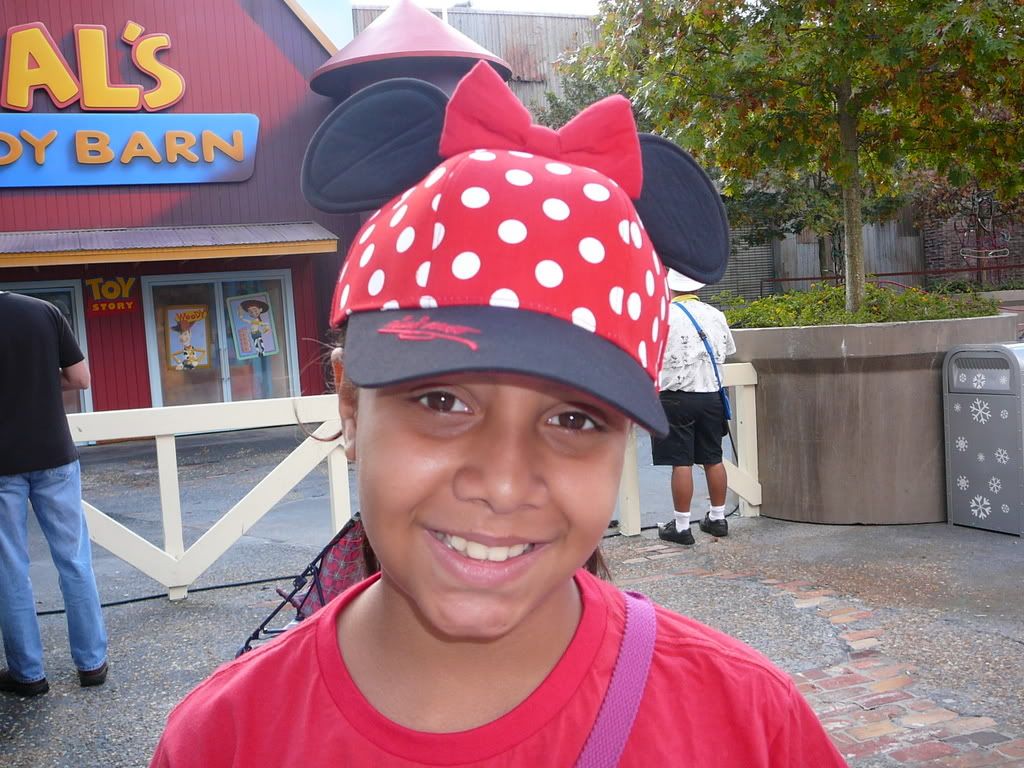 Well...I think that's enough for you to know us!!! Here's a pic of all the family together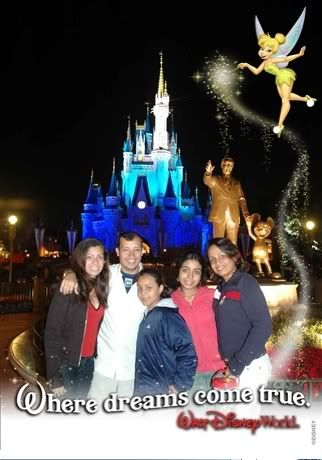 Ps. I want to know if you guys want lots of pics or just a few. I really love seing other people's pics but I know that I'm gonna get out of control and post zillions of pics
, so i wanted to know if you are ok with it!!![/SIZE]