This is a little pictorial of my girls "Trainer for the Day" experience at Sea World San Diego. They went on different days so their experiences were a little different from each other.
Here is what Sea World says on their web site about the program.
Trainer for a Day
Stop wondering what it would be like to train dolphins and instead, dive into this immersive, once-in-a-lifetime dolphin adventure. At Sea World's exclusive Trainer for a Day program, you'll go behind the scenes for intimate feeding and behavior interactions. Snorkel with the Sea World pod to hear friendly dolphins communicate. Learn about animal health from world-renowned experts. Then, experience the power and grace of one the world's most intelligent creatures as you share a thrilling dorsal tow or dolphin belly ride. It's truly unforgettable.
You'll start in our behind-the-scenes Animal Care facility helping with food preparation, morning feedings and area clean-up while learning our training techniques for animal husbandry. The adventure continues at our Rocky Point Preserve attraction where you'll be educated on dolphin pod structure and socialization tools for young dolphins. After lunch at our Shipwreck Reef Café, you'll venture over to our Dolphin Interaction facility where you will have an interaction of a lifetime.
Participants ages 13+ $495
The girls had a really good time, you show up early, as can be seen in this picture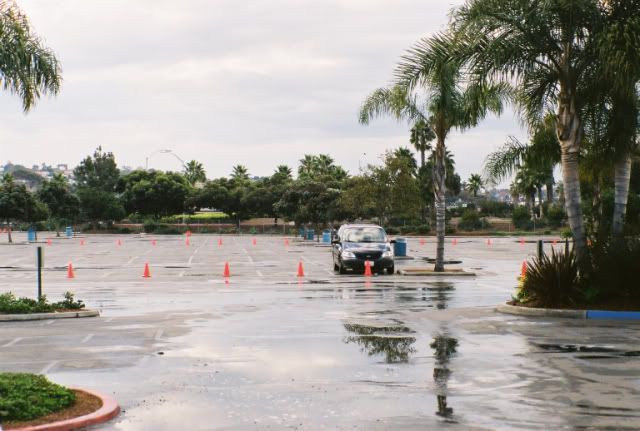 get fitted for an Official Sea World wetsuit,
TinkerBoo on the right with her trainer
And Swimlover with a new friend (Swimlover is on the right)
sign a ton of paper work that says if you get eaten by Shamu you can't hold Sea World responsible, then the fun begins.
I'll start with TinkerBoo's since she participated in the program first.
TinkerBoo started by going to the Dolphin show and getting to participate in the actual show.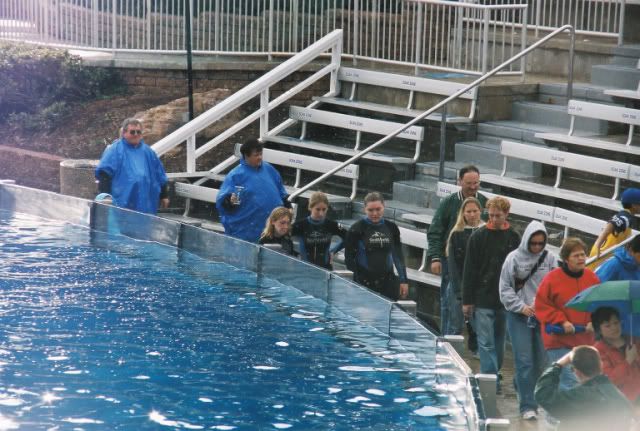 Which wasn't necessarily a good thing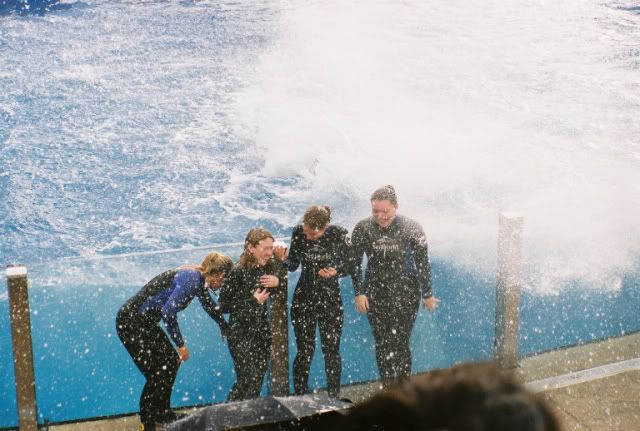 They got to go on stage and say goodbye to everyone after the show was over
They then got to come back out front and talk with all the guests
They then went back to the Dolphin Interaction Pool (DIP) to spend time with the Dolphins.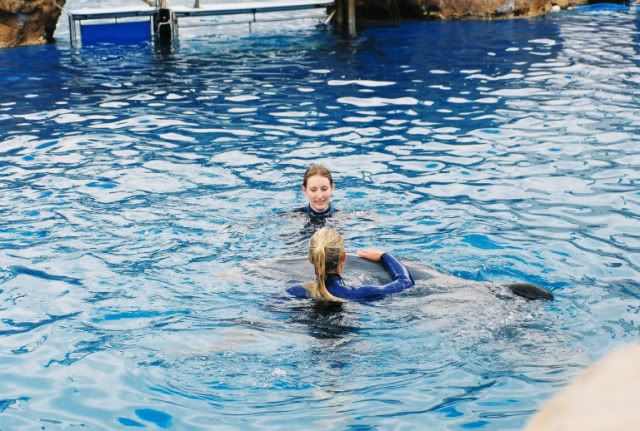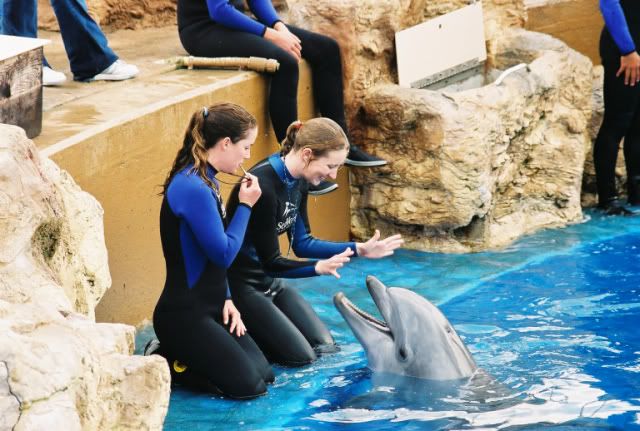 Picture limit, up next they went to Rocky Point Preserve