Friday 21st september
cast members
Me age 35
DH John age 43
DD Ellie age 9
DS Matthew age 6
We had an ADR at 1900 park fare this morning for the breakfast with alice and friends, DH wanted to put petrol in the car so we decided that we would drive to the grand floridian.
All our cases were packed and left in the room at POP ready for us to check out at 11am. We found our way to the GF easyily enough and managed to grab a ride to the front of the hotel with one of the parking attendents
Ive never seen the front of the GF before as we have always arrived via the monorail!! We were a little early for our ADR but we were seated straight away, the buffet was lovely and everything tasted yummy.
The characters came around in due course and we saw Alice,the mad hatter, mary poppins and winnie the pooh and tigger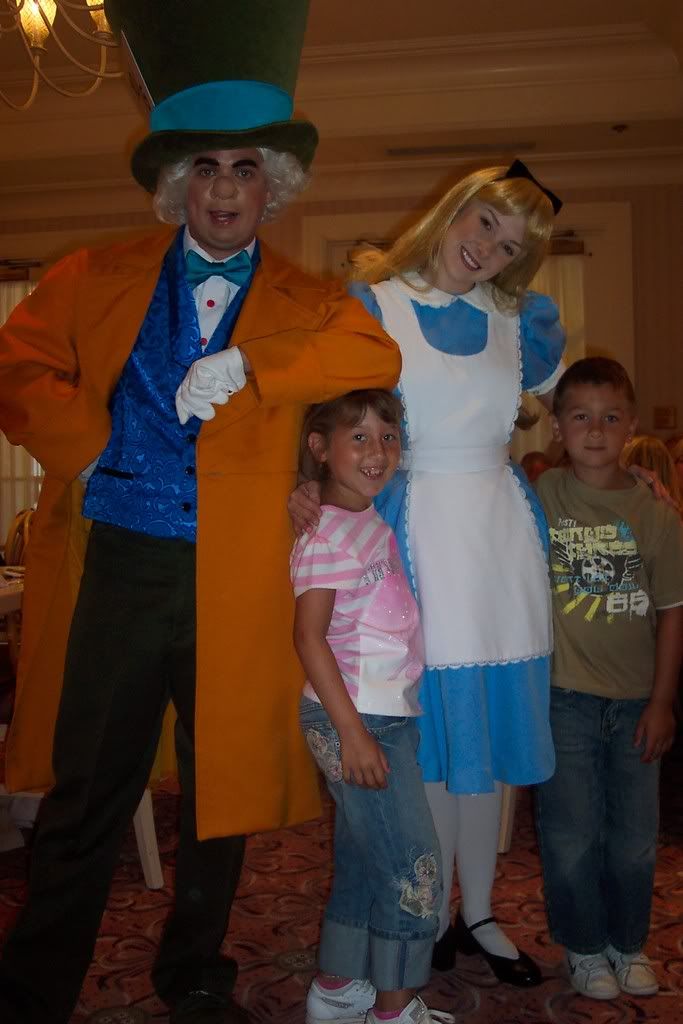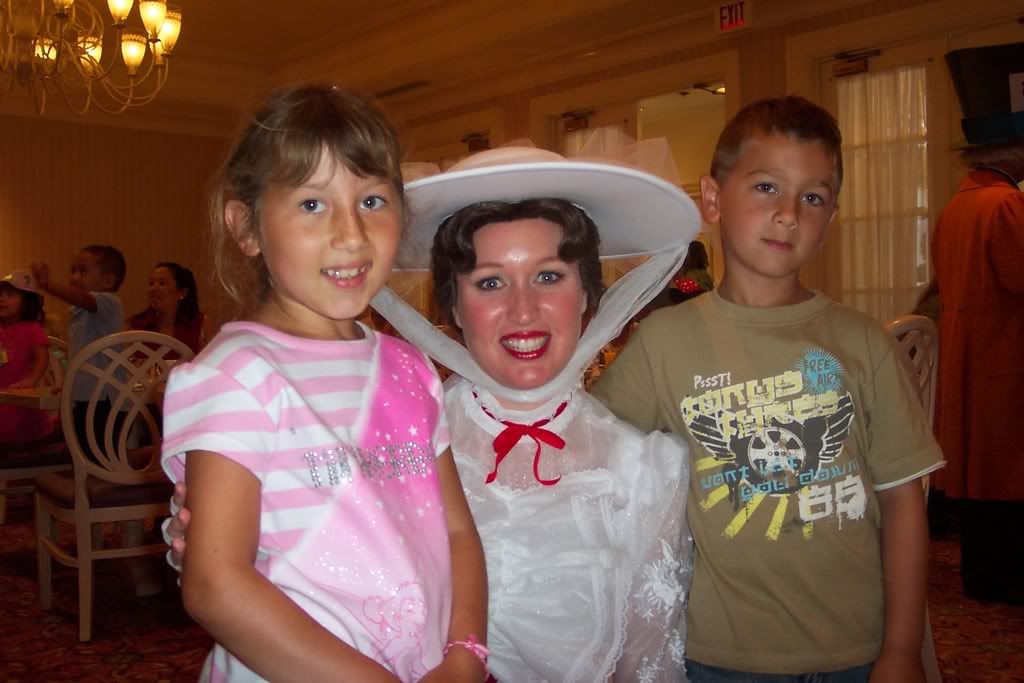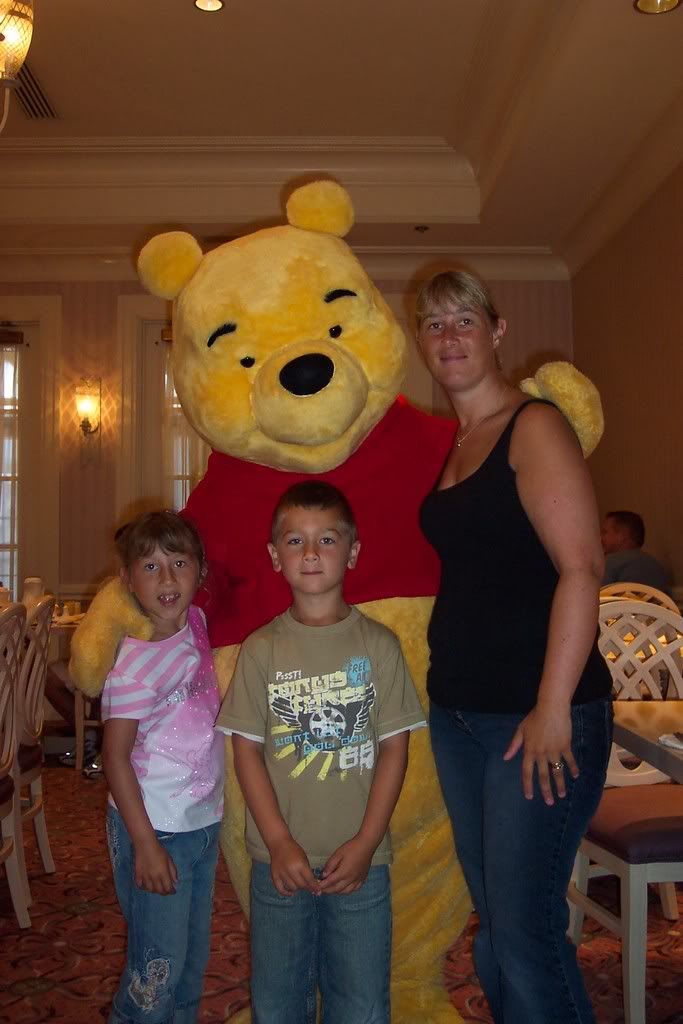 We drove to the petrol station by the MK and spent ages trying to work out how to get the pump to work as we didn't realise you had to pay upfront ! When we got back to POP we got changed into pool clothes and DH took our luggage to Guest services. I was merrily lounging by the pool when i realised i had left my new fleece hanging in the room
Housekeeping had been and cleaned the room but luckily the front desk were able to locate it for me.
We left pop at about 3pm and drove back to sanford (down the I4) without getting lost. we dropped off the car and checked in quickly....security made me empty out my refillable mugs tho
i had forgotton all about them !
The depature lounge was a bit hectic and full of kids who were behaving very badly, luckily the flight took off on time and was a very fast seven hours
Thats all folks, thanks for reading x x