I am going to attempt to write this. It should be slow going as this is my first, I have a medically and otherwise needy child, and I have tons of pictures that I will need to learn to place into these threads. This TR will be geared towards others who are planning their Wish trip (Make A Wish or other organization) and those who may want to know more about these wonderful organizations that make wishes come true for children with life threatening illnesses.
Cast of Characters
Me - Wendy - I am a 32 year old mother of two. I was also a social worker type in a previous life. I hate Disney, er, well, hated. That changed dramatically after I started to research what all Disney does for the Wish Kids. I have learned to love them throughout our trip and you will see why (eventually). LOL I am an overplanner and before even made his wish, I was researching here on the boards. Once it ws set we'd be going to Disney, full-throttle ahead!
Dh - Mick- Quite a character and since he has written a report of the trip for his friends, I may insert some of his report in for some humour. He was a disney fan but not a fanatic. That would soon change.
Michael - His fifth bday was on Monday of the trip. Born with an uncommon condition with rare complications. He lived his first six months of his life in the hospital and wasn't supposed to live past his first bday. He has been "well" relatively but was to undergo major surgery this spring. It was cancelled as the doctors/hospital we were working with stated they couldn't help him. We are searching for new doctors/hospital to help but things are not currently promising as there have only been a handful of cases like his worldwide. He fell in love with Peter Pan and flying. He made a wish to "go flying with Peter Pan". And where else could that happen but at WDW? When asked what other wishes he might have he stated to go to WDW. When asked why, he stated that it was so "my sister can meet with Cinderelly and I can meet Peter".
Danae - three year old DD. She is extremely attached to her brother and has suffered right along with him. She is also the push ds has needed to keep on keeping on. A little princess through and through and she wishes to meet Cinderelly.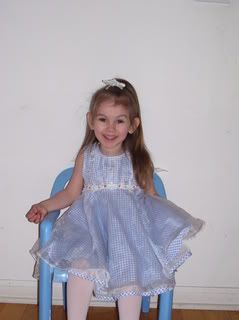 The family...