The Cast
Me - Susan (42)
DH - Mark (38)
DD - Kirsty (stitchgonecrazy) (12, but 13 on 15th Oct)
My Best Friend - Lisa (36)
Lisa's DH - Maurice (39)
Lisa's DS - Jack (9) (9 but 10 on 15th Oct)
Lisa's DD - Megan (7)
Mark's Best Friend - Terry (38)
Terry's DW - Sara (38)
This was another one of our grand gathering days. The fireworks voyage watching Hallowishes.
But first everyone but me and Kirsty went to Typhoon Lagoon. I don't like water parks and Kirsty's didn't feel up to swimming as she still had a cold. I told Kirsty we could go whereever she wanted to go and she said she would like to look at Animal Kingdom Lodge as we had never been there. I thought that was a good idea but thought we should go to Animal Kingdom first to have a go on Expedition Everest as we had never been on this before.
We took the bus and got to the entrance of the ride at 11.00. It had a 40 minute wait listed and sure enough we got on the ride at 11.40. I didn't like the backwards bit and was surprised it finished so quickly, but was not too bad. We then went on Dinosaur which was really good as usual.
We left the park on the way out and shared a sticky bun. It was later than I thought and we decided that whichever bus came first we would take either the Saratogo Springs bus back to our resort or the Animal Kingdom Lodge bus.
The Saratoga Springs bus came first and we got off at the stop at the shop. I was just buying some snacks for lunch when Mark phoned me while I was about to pay to tell me they were all heading back to the villa for lunch and were going to order pizza delivery. So I put the food back and just purchased the Disney Cruise 2007 guide and a Saratoga Springs back pack (which I have been using this week at work!). We walked back to the villa and on the way back walked past a DVC guide who told me that the next DVC resort had been announced at Animal Kingdom Lodge. I was really surprised and was glad that we did not make our visit to the resort as we could save our visit until we would be staying at a DVC villa there.
Everyone got back to our villa and we ordered Pizza Hut pizzas which were delivered to our door. They were lovely.
We were told by our Grand Gathering letters (all 8 of them!) to meet at the Contemporary Hotel Marina at 8.15. So we walked the 5 minutes to Downtown Disney to get the Contemporary bus early to have a look round the contempary shops.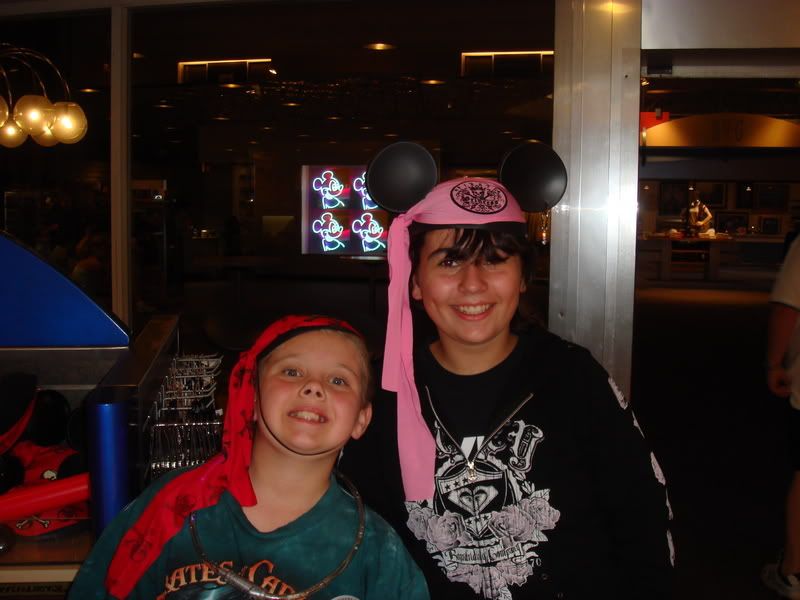 Next we had some lovely cocktails in the Contemporary bar
The time was approaching 8.15 so we went off to the Marina. By 8.30 it was raining and I was in a panic. No sign of the boat or anybody. Eventually a castmember appeared to ask us if we were here for the grand gathering he said we should have been upstairs in one of the hospitality rooms. There was no mention of this on any of the letters we had received and I was not happy. By the time we got to the room lots of the food had been eaten! We stuffed our faces with chocolate brownies, crisps, chocolate coins and cerial bars which were still left.
We got our photos taken with Captain Hook
and then Mr Smee
Finally it was time to board our boat. I had stupidly thought we were going to get a boat to ourselves and was a bit disappointed but we had Pirate Patch to entertain us and he was great. We sang songs and did a Disney Trivia quiz for the kids. Jack won a toy telescope.
First we saw the electrical water pageant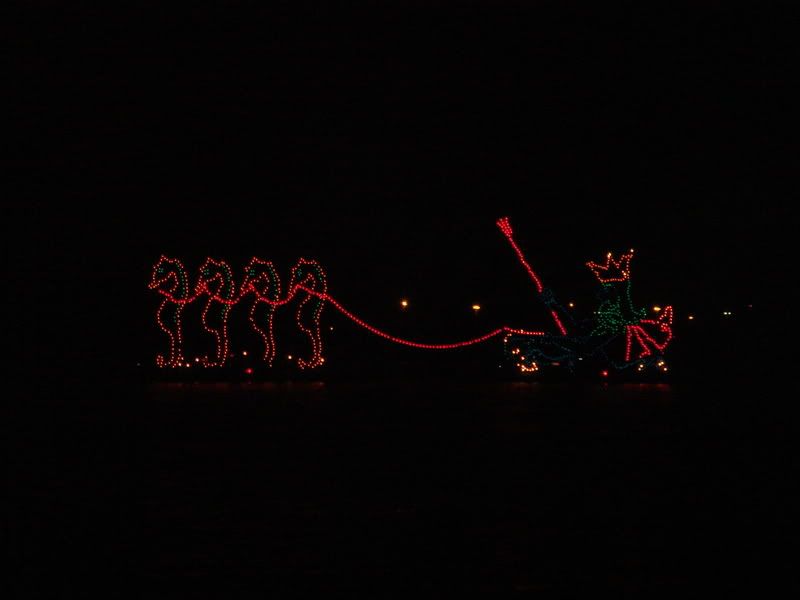 and then the fireworks. We had music with the fireworks, most of which came from the film Nightmare before Chrismas which Jack and Kirsty really like.
The fireworks were very good. When we got off the boat we had a chance to meet Peter Pan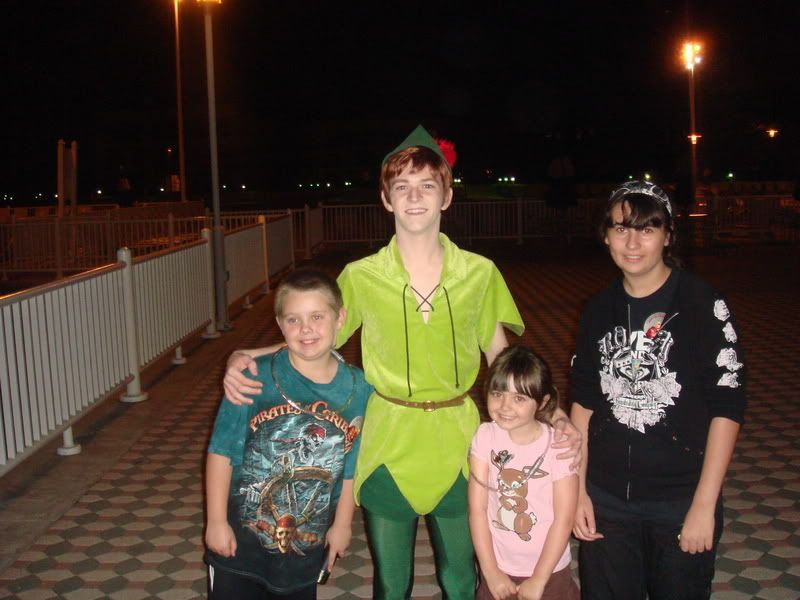 Finally we posed for one more photo before heading back to Villas for our nightly irish coffees.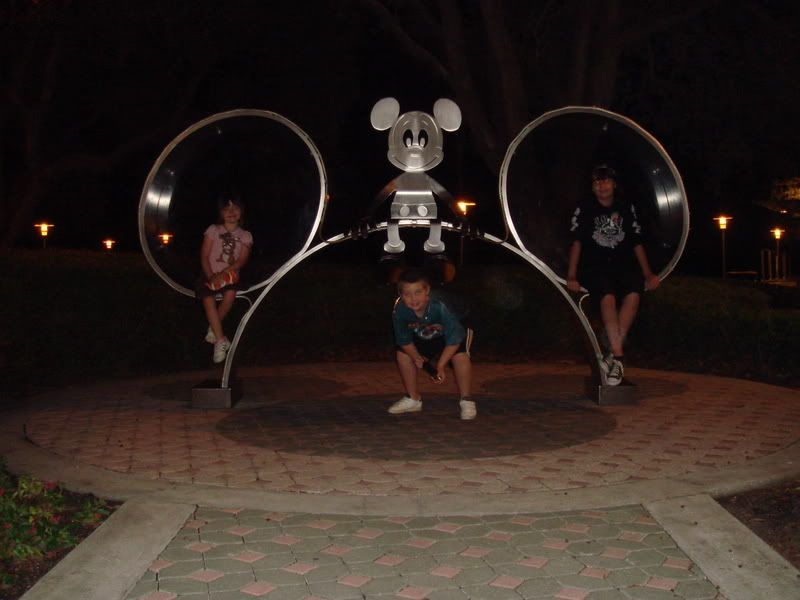 This fireworks cruise had not been as good as I was expecting it to be so was a bit disappointed, but was still a very good experience which we are unlikely to do again as we need at least 8 for a "Grand Gathering"
Susan