Our eight-day adventure begins on Monday, June 5th. My darling DH and two strapping young boys (13 & 14) returned for our second trip to the World after our first visit in 2001. We love to eat and enjoy our time together around the table. Everyone was looking forward to returning to some old favorites and I booked ADR's for some new surprises! The DDP seemed like an excellent opportunity to have some fun, so here we go....
Day 1 - Arrival Day
Checked in to BCV around 4pm with plenty of time to make our evening ADR at The Hollywood Brown Derby at 6:30pm. We checked in early around 6:05 and were given a pager. It was hot and the place was packed. The boys and I snuck over the to the Great Movie Ride while Dad waited for a table. We received the call about 6:40pm and were seated at a table for four on the main floor. We opted to pay OOP for this meal so we did not order appetizers.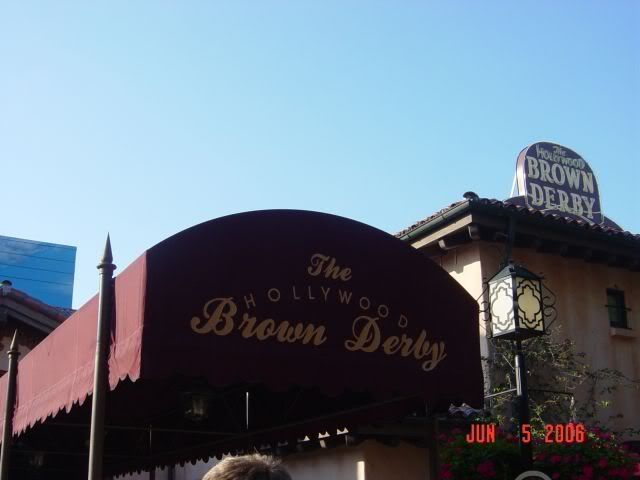 DH and DS13 both ordered the "Char-grilled Filet Mignon." DH deemed it "tender, tasty, and terrific." DS enjoyed it too, but said it tasted like beer. (That would be the Merlot reduction.)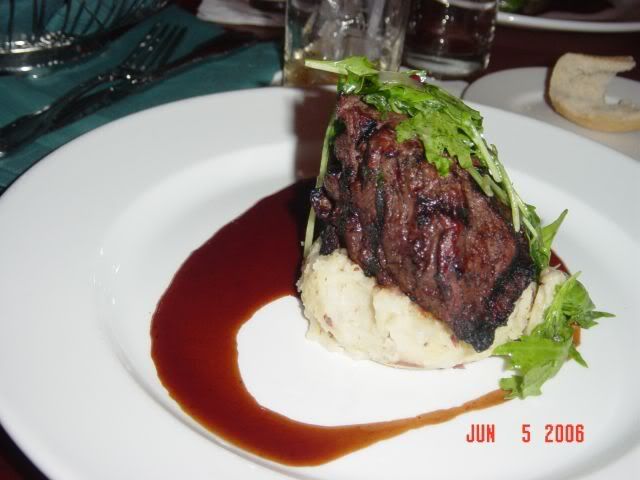 DS14 got the Citrus Glazed Rotisserie Half Chicken and said it was really good. He ALWAYS cleans his plate, but did comment that it was especially enjoyable.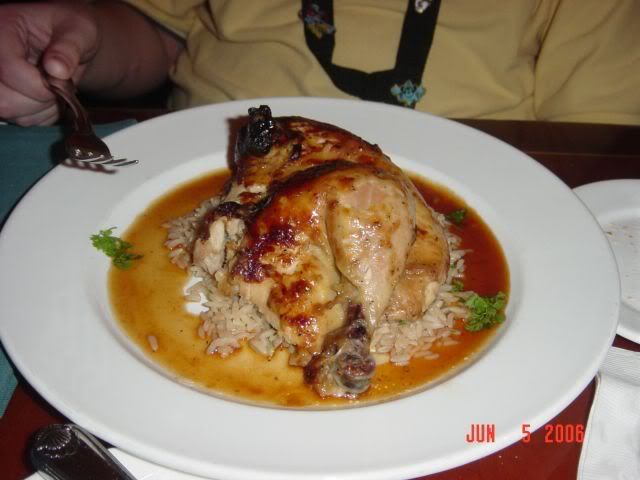 I chose the Grilled Atlantic Salmon and was very pleased with the mix of flavors. The Gorgonzola, dried tomatoes, and wilted arugula were yummy!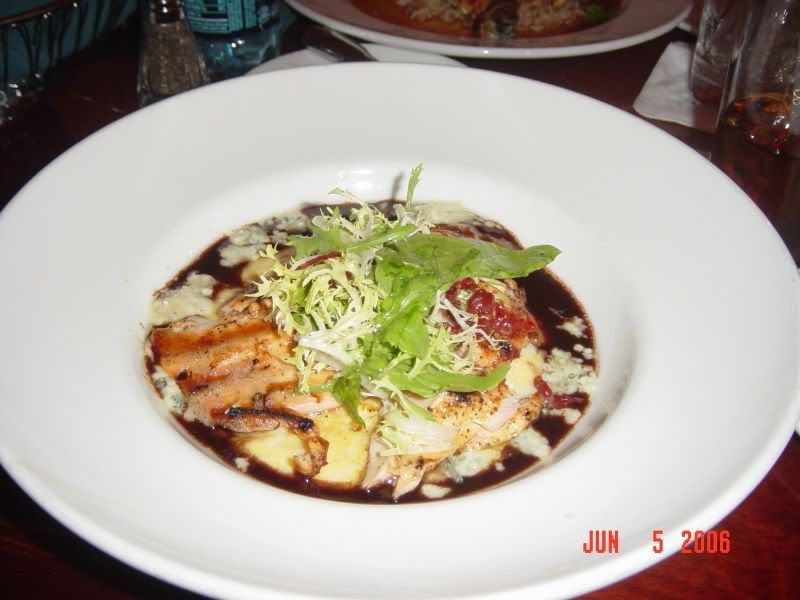 We definitely saved room for dessert and DS14 immediately went for the Happiest Celebration on Earth Dessert. He really liked it too, but didn't think there was enough of it. He's a two scoop kinda guy!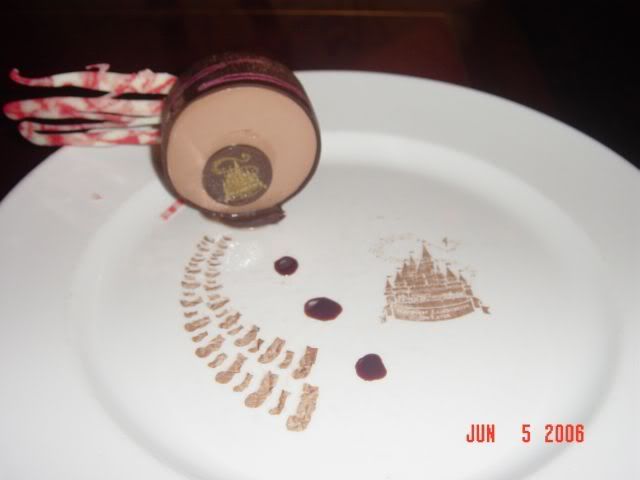 DH struggled to decide between the Crème Brulee and the White Chocolate Macadamia Nut Praline Cheesecake, but the cheesecake prevailed. It looked wonderful and was gone before I got around to asking for a bite.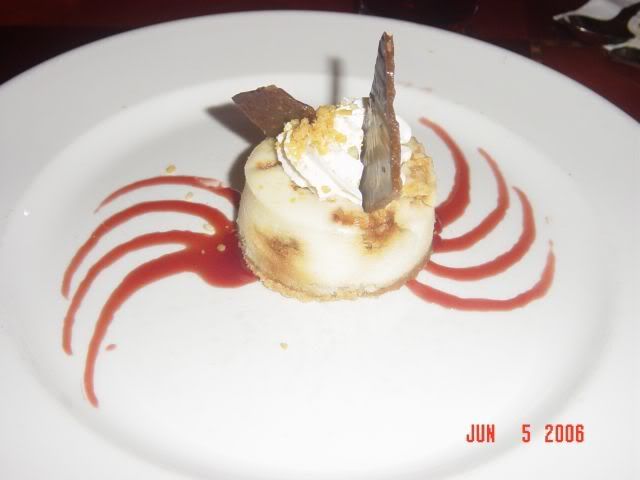 No worries, I had the infamous Grapefruit Cake to keep my taste buds company. It was refreshing and different. I'm not sure I would order it again, but I'm definitely glad I tried it once.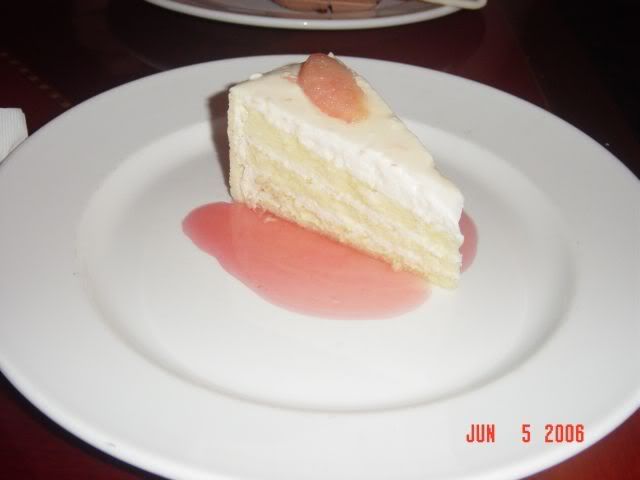 DS13, feeling none to adventurous, stayed safe with a scoop of ice cream and we all waddled our way towards Fantasmic!
Hope you enjoyed it! Stay tuned for Day 2...