Direct links for each day (without comments)
Part 1
http://www.disboards.com/showpost.ph...62&postcount=1
Part 2
http://www.disboards.com/showpost.ph...2&postcount=21
Part 3
http://www.disboards.com/showpost.ph...7&postcount=35
Part 4
http://www.disboards.com/showpost.ph...1&postcount=66
Part 5
http://www.disboards.com/showpost.ph...8&postcount=99
Part 6
http://www.disboards.com/showpost.ph...&postcount=111
Part 7
http://www.disboards.com/showpost.ph...&postcount=123
Part 8
http://www.disboards.com/showpost.ph...&postcount=148
Part 9
http://www.disboards.com/showpost.ph...&postcount=191
Part 10 Start of the cruise
http://www.disboards.com/showpost.ph...&postcount=217
Part 11
http://www.disboards.com/showpost.ph...&postcount=223
Part 12
http://www.disboards.com/showpost.ph...&postcount=242
Part 13
http://www.disboards.com/showpost.ph...&postcount=271
Part 14
http://www.disboards.com/showpost.ph...&postcount=329
Part 15
http://www.disboards.com/showpost.ph...&postcount=383
Part 16
http://www.disboards.com/showpost.ph...&postcount=412
Part 17
http://www.disboards.com/showpost.ph...&postcount=444
Part 18
http://www.disboards.com/showpost.ph...&postcount=471
Part 19
http://www.disboards.com/showpost.ph...&postcount=491
Part 20
http://www.disboards.com/showpost.ph...&postcount=533
Part 21
http://www.disboards.com/showpost.ph...&postcount=610
Part 22
http://www.disboards.com/showpost.ph...&postcount=617
Part 23
http://www.disboards.com/showpost.ph...&postcount=633
Part 24 Summary
http://www.disboards.com/showpost.ph...&postcount=656
Personal update
http://www.disboards.com/showpost.ph...&postcount=690
Okay, well, more like "Live from Orlando" since we are doing more than Disney
I always LOVE people's LIVE FROM DISNEY posts since it's almost like being there with them so I thought I would return the favor this trip since hubby needs internet for work
We landed in Orlando yesterday at 5pm. Got our car and drove to the Renaissance Seaworld.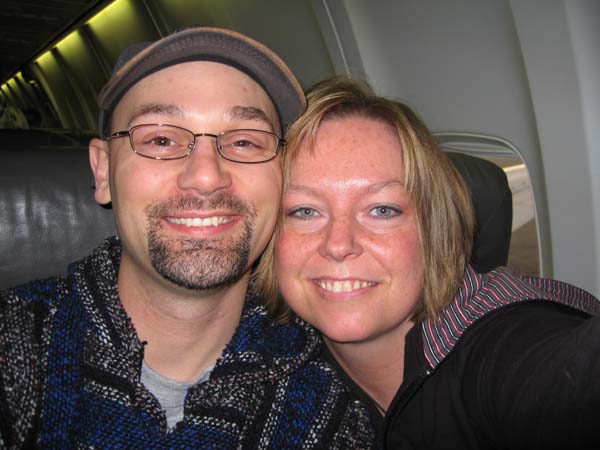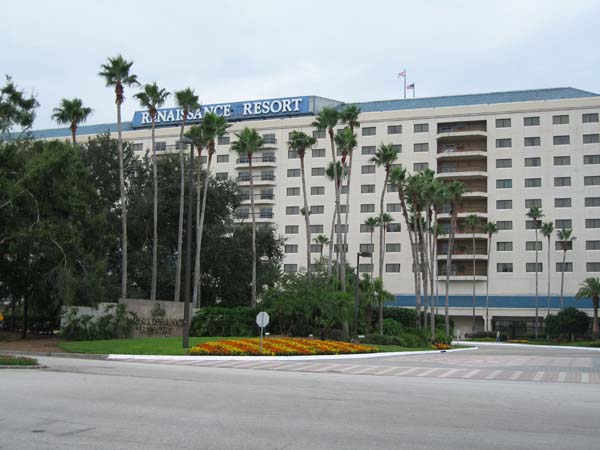 Orlando is awesome! 90 degrees today, humid but not super hot as it was overcast today with light showers (which we LOVE!!!
)
Went to Downtown Disney last night and tonight and it was CRAZY busy! We thought it was busy last night but tonight was WORSE!! There was a big dance thing going on so that probably made it worse.
Found some great scrapbook stuff at World of Memories, got this gorgeous wood album that I LOVE!!
We ate at Wolfgang Puck Express and it was divine! Also had Earl of Sandwich tonight and sundae from Ghirardelli! yum yum.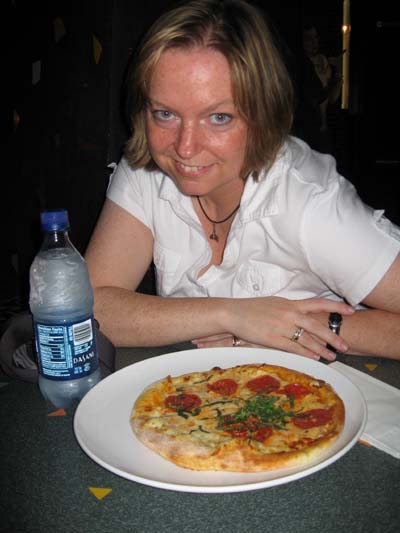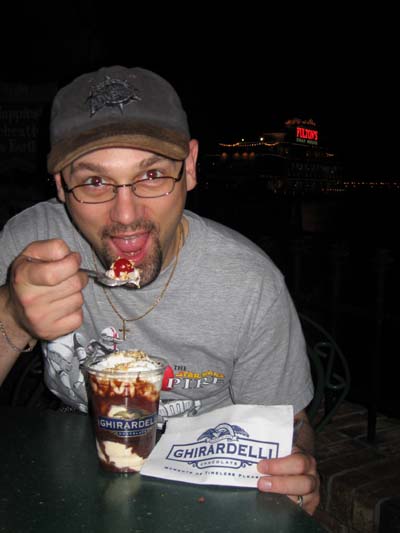 This morning we went to Discovery Cove to swim with the dolphins and it was super great!!!! It was so worth the price! Then we went over to Seaworld for a bit.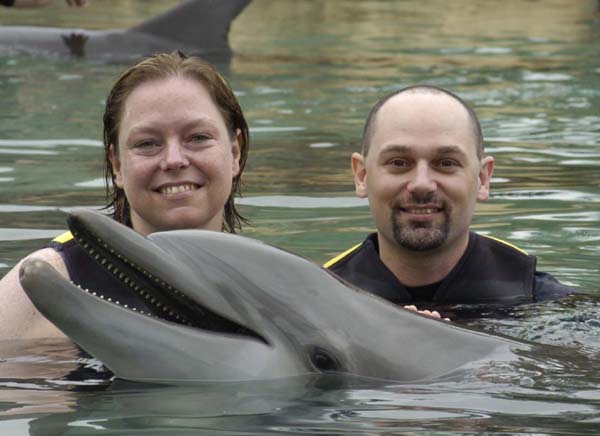 Tomorrow is Seaworld in the morning and then we check into the Royal Pacific Hotel and go to IOA for a few hours! Can't wait till Sunday when we check in at the Beach Club Villas!!
Let me know if you like LIVE FROM DISNEY threads like me and I will keep it going
gotta catch some zzzzz's!
g'night