We just got back from 6 nights at Pop Century on the free dining plan.
All I can say is FAb-u-lous !!!
Little prolog:
Me-Jason 34 my 8th trip to WDW. I have 70 Disney restaurants under my belt.
Wife- Patty 25 her 5th trip. NEVER ate at any sit down restaurants EVER, what a shame.
Married 3 years and this is our first Disney trip together. So I had to let her eat around the world.
This is the first time I had used any dining plan. Food was in abundance.
Since the plan was free for us it was well worth it (when is free food not).
Now go grab your favorite snack, loosen your belts, fetch a bib and let's get your eat on!!!!
Legend:
C.S.
= Counter service
T.S.
= Table service
Paid cash= means I paid cash for that item and did not use any credits.
All snacks will be pictured together at the end of the reports. I will not list them the days they are eaten (to much eating going on to remember where and when).
DAY 1 9/18/05
Lunch:
Cantina san angel
– 1 C.S. credit
combo platter: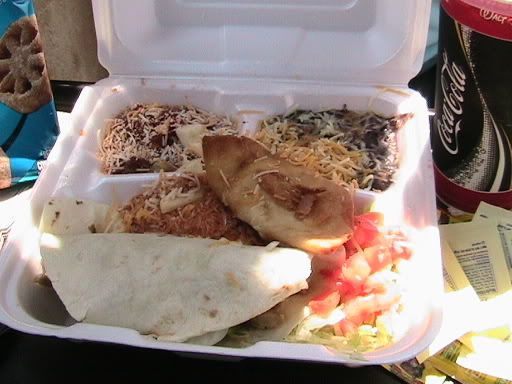 Rating:good.
Thoughts: not bad but nothing special.filling
Dinner:
Sci-Fi dine in
– 2 T.S. credits
bacon cheeseburger: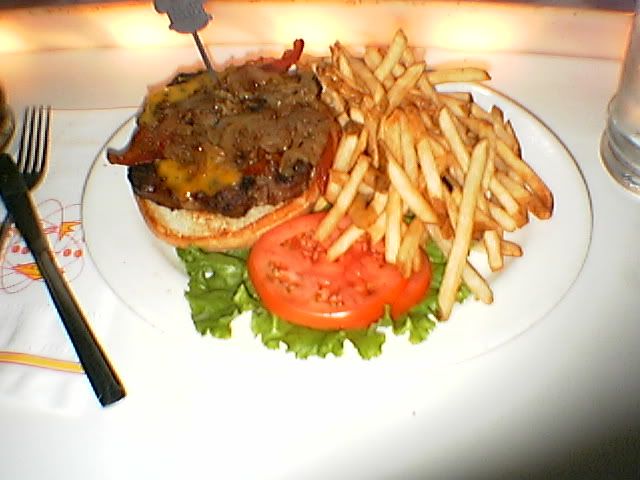 steak:
BLT soup: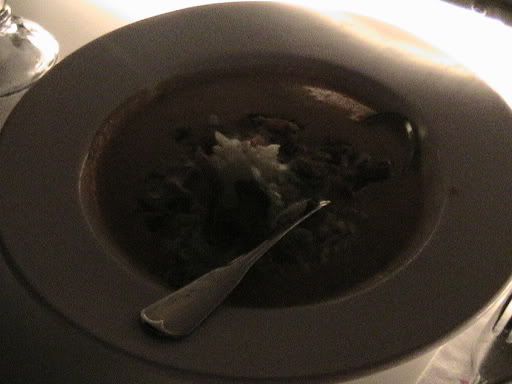 onion rings:

cookie & cream shake: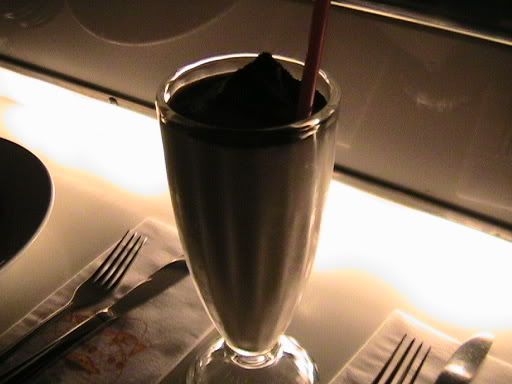 apple crisp: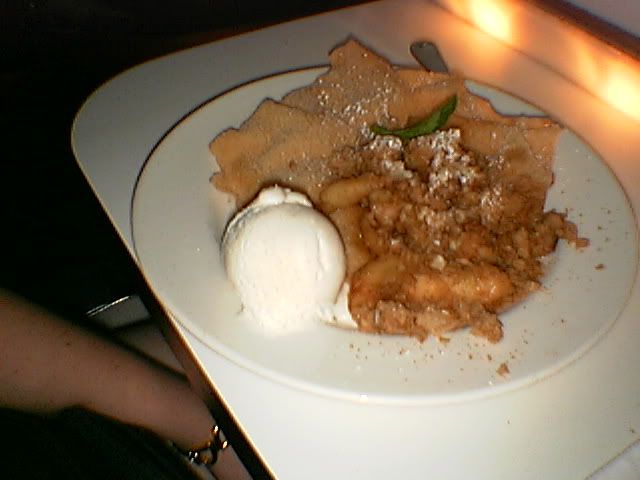 moon pie:
Rating:very good
Thoughts:I like the burgers here alot.the onion rings are great.desserts are OK
nothing special.shake was awesome
DAY 2 9/19
Lunch 1:
Cosmic Ray's
– 1 C.S. credit- we split this meal
double cheeseburger & fries: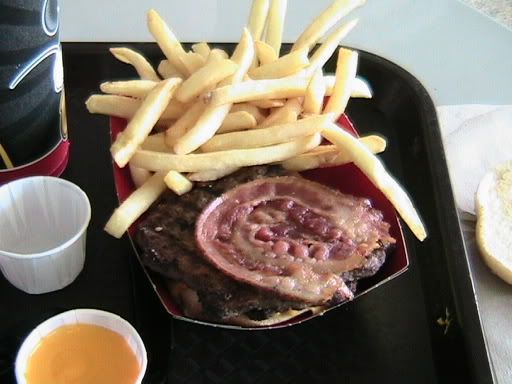 carrot cake: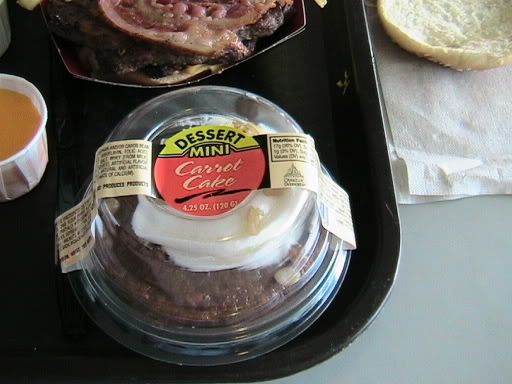 Rating:OK
Thoughts:a filling counter service.decent carrot cake
Lunch 2:
Flame Tree BBQ
– 1 C.S. credit – we split this also
ribs,corn,beans:
onion rings: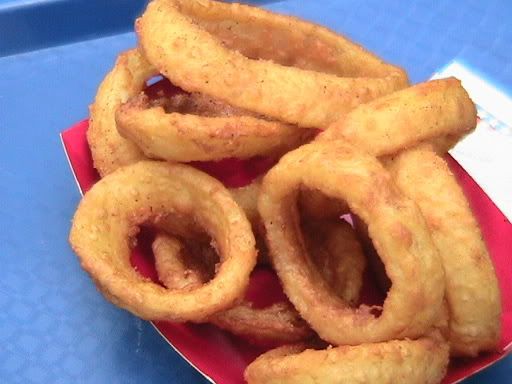 chocolate cake: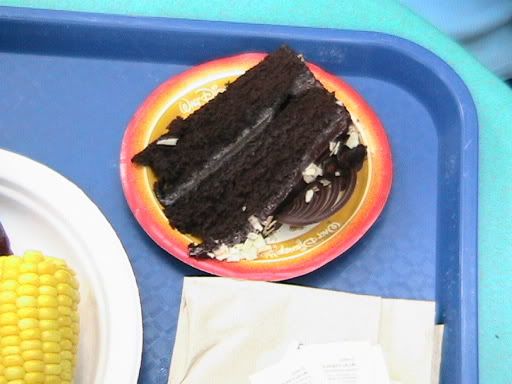 Rating:excellent
Thoughts:the ribs were perfect,beans sweet and tender,corn juicy,cake rich &
moist,onoin rings super.I highly recommend this place.Plus it's only a counter service.I paid cash for the onion rings
Dinner:
Le'Cellier
– 2 T.S. credits
cheese soup:
shrimp cocktail: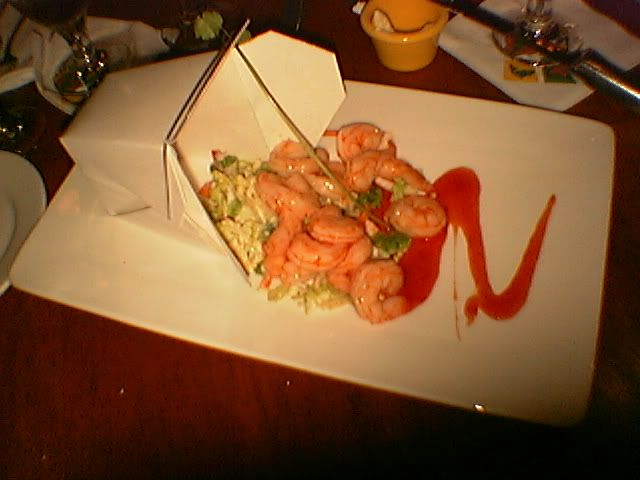 bread sticks:
glazed filet & cheese mashed potatoes:
N.Y. strip & rosted potatoes: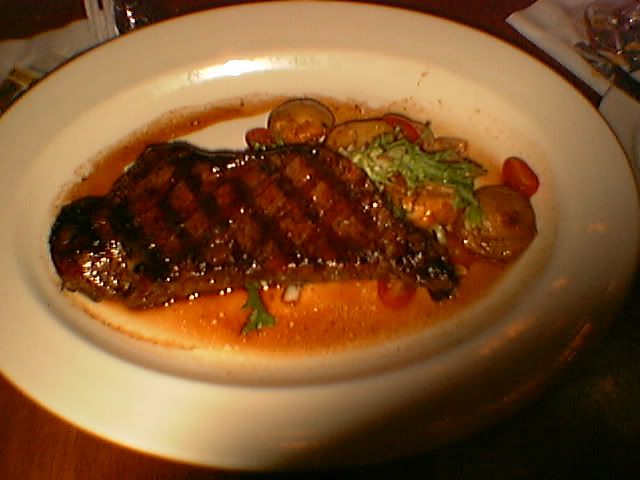 fruit cobbler:
club cake:
free aniversary choc.mouse: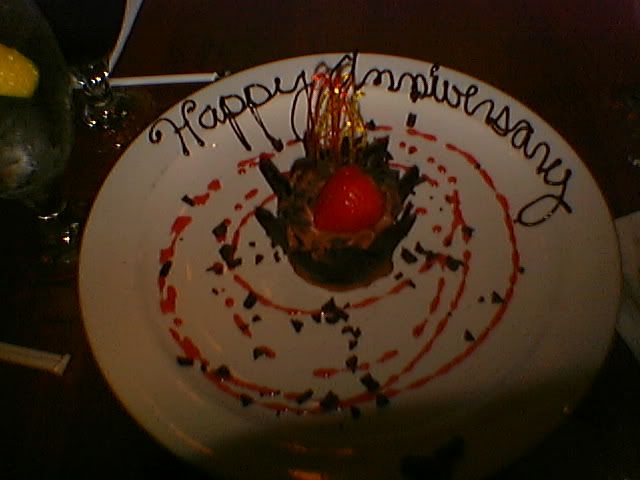 Rating:excellent
Thoughts:everything was perfect.pretzel bread was so good.ny strip not as good as filet.