Today, I started the morning by pretending to be asleep! That's right folks, I was in Disney World and I didn't want to get up! Not through exhaustion or tiredness, oh no, all because I was dreading today's park: we were off to Hollywood Studios!
When Karl finally managed to push me out of bed we went to Sizzler for breakfast and had lots of nice filling food although I think I spent most of the time pushing the food around my plate!
Karl enjoyed his food!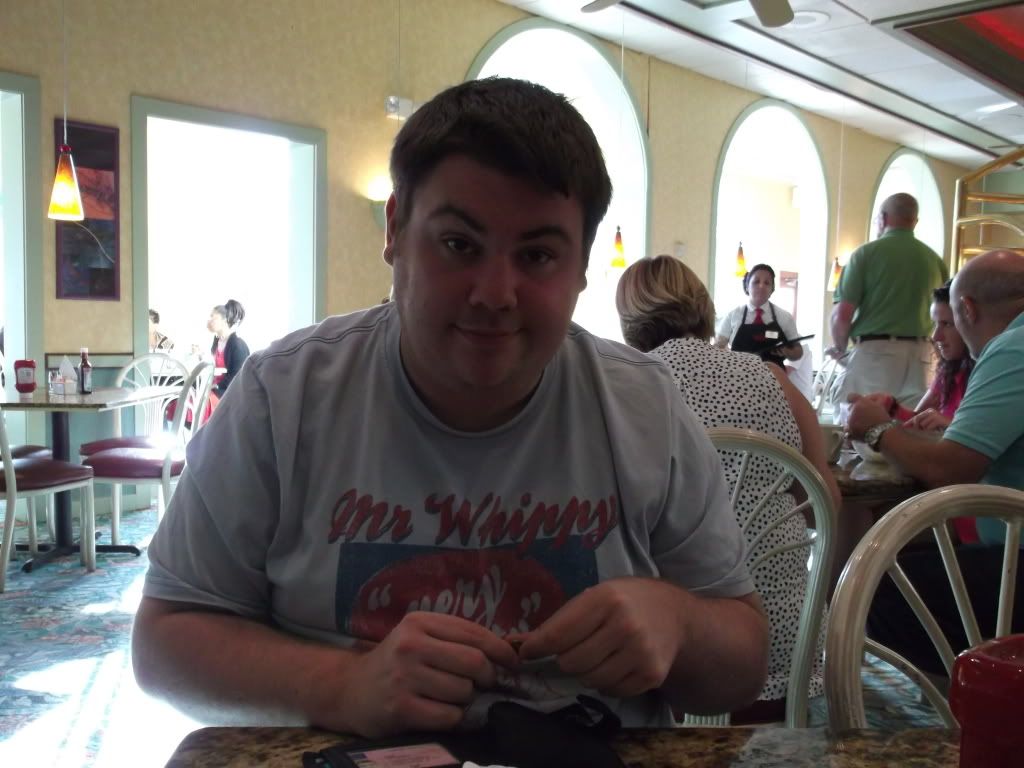 We got in the car and we were then on our way! Karl asked me during this very quiet car journey what was 'up' with me as I didn't seem as happy today as I had been the last few days. I gave him an honest answer; I was scared! That's right, I was not excited about one thing today and it had 3 words...Tower of Terror!
I had not been looking forward to this bad boy and right from the word go, I had sworn that I would not be stepping foot on this ride and Karl would have to go on his own! I was actually terrified! Karl laughed at this (of course) and told me to stop being silly!
We parked up and walked to the entrance and of course I had to give my brand spanking new camera a go: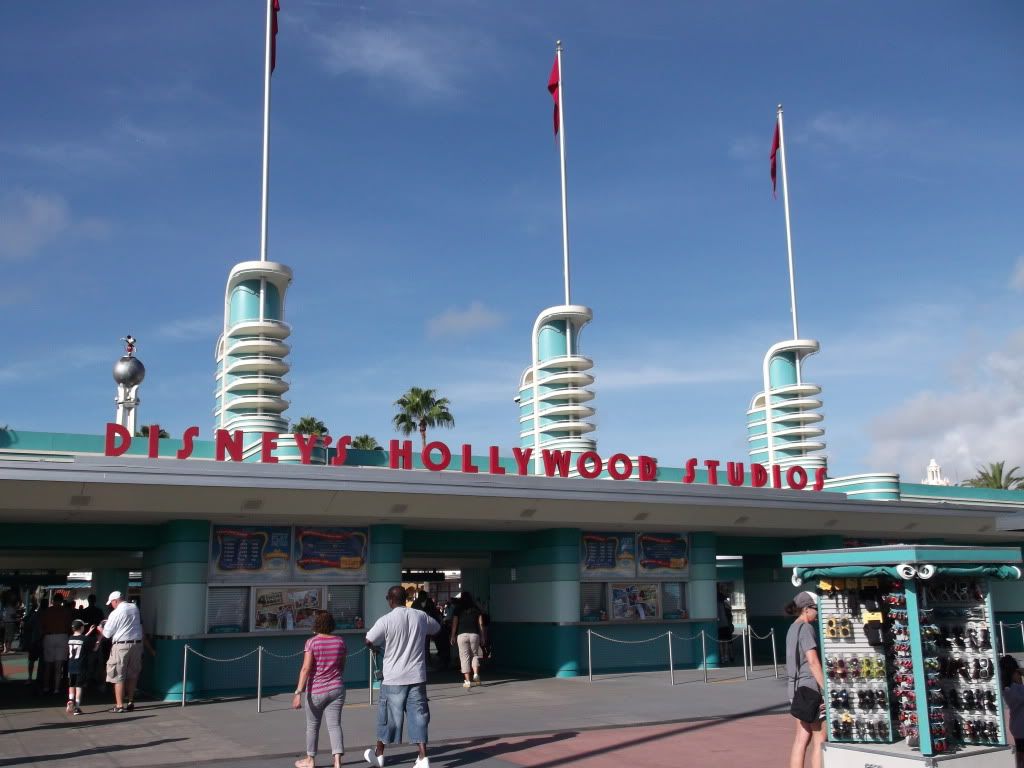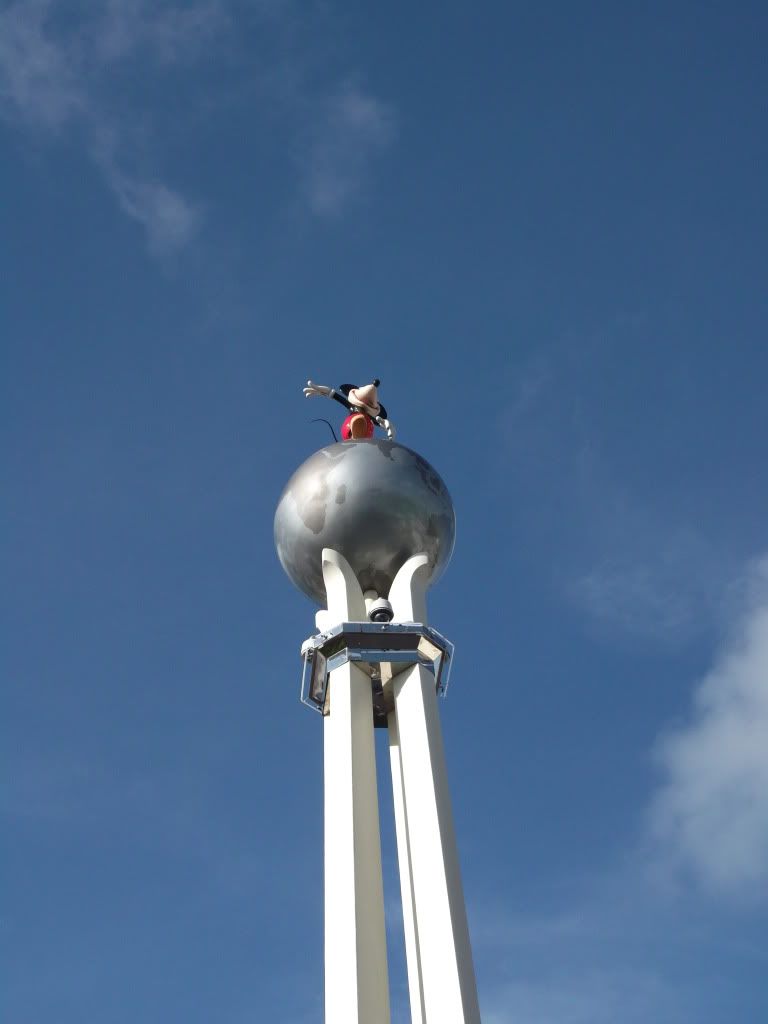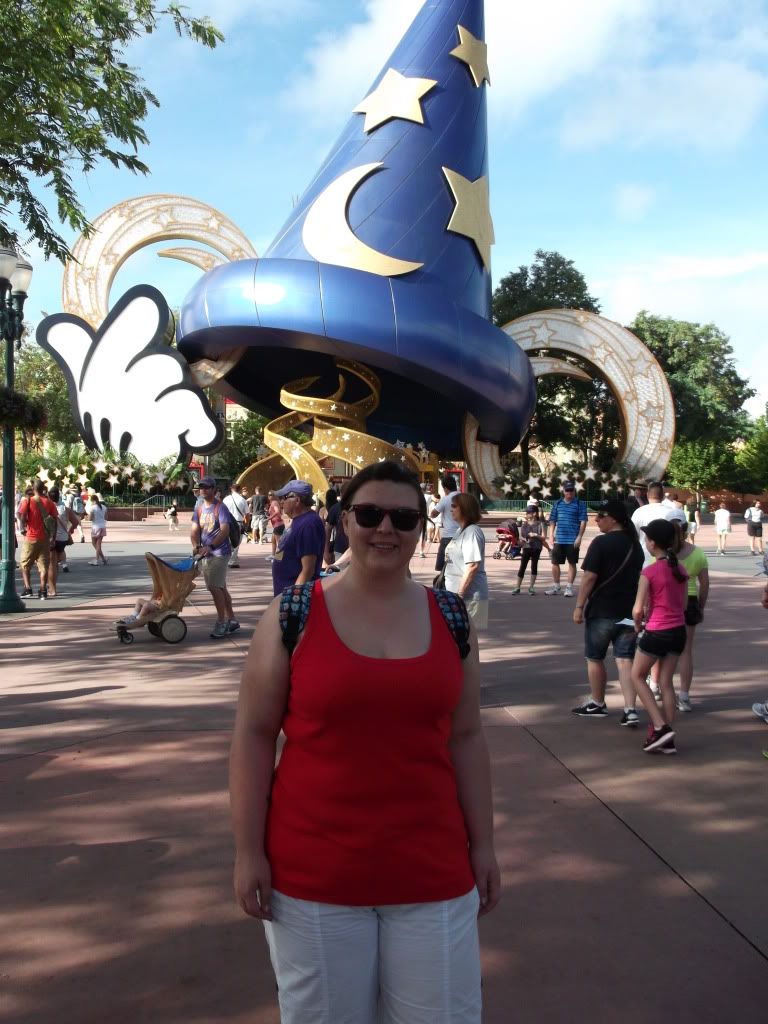 Our first stop of the day was The Great Movie Ride.
The park had just opened so there was no queue for this. I don't remember going on this during my last visit to this park (when it was still MGM studios), to be honest I don't really remember much of this park. It was nice because it meant I was going in with fresh eyes and I treated it as my first visit!
I liked this ride, yeah it was cheesy and a little dated but it was cool! Don't think Karl was really that impressed though to be honest,
It then occurred to me why Karl was rushing to leave this ride, he wanted to get to this...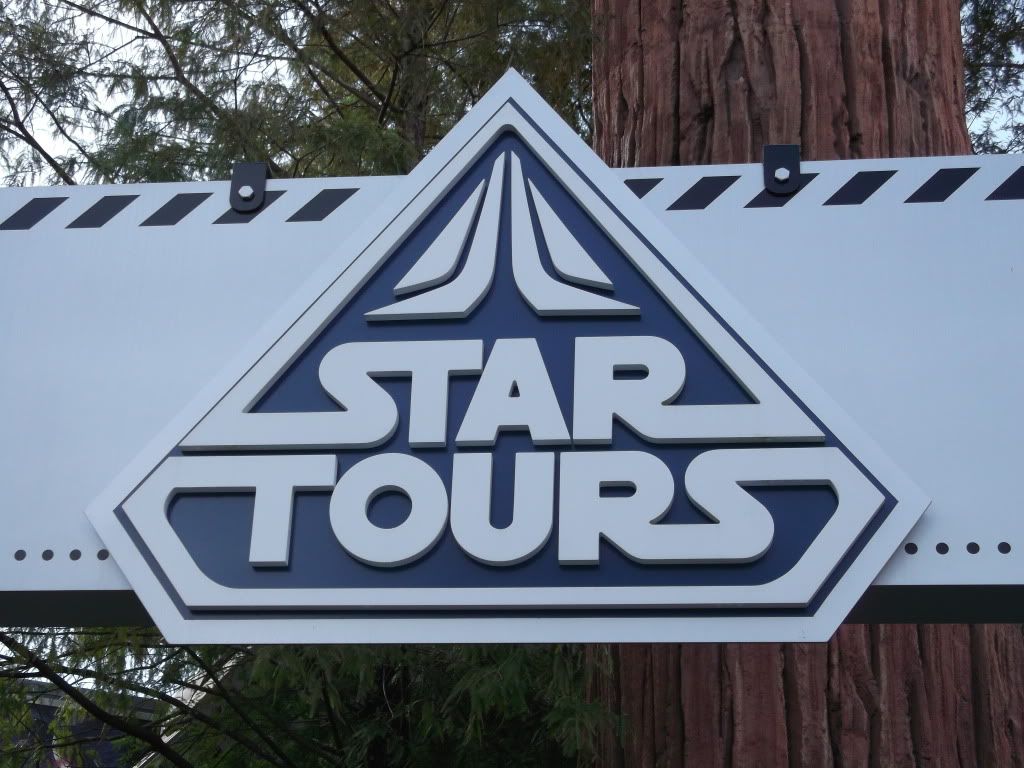 With all my worrying about T.O.T I had completely forgotten about this beauty! The scenery was amazing!!!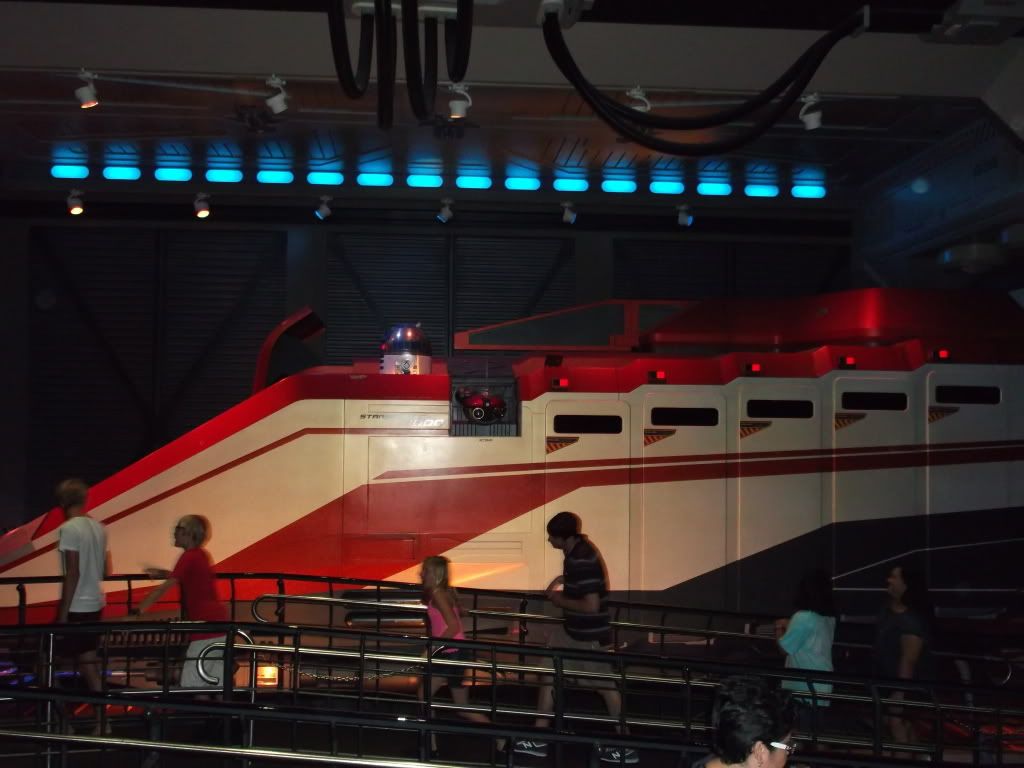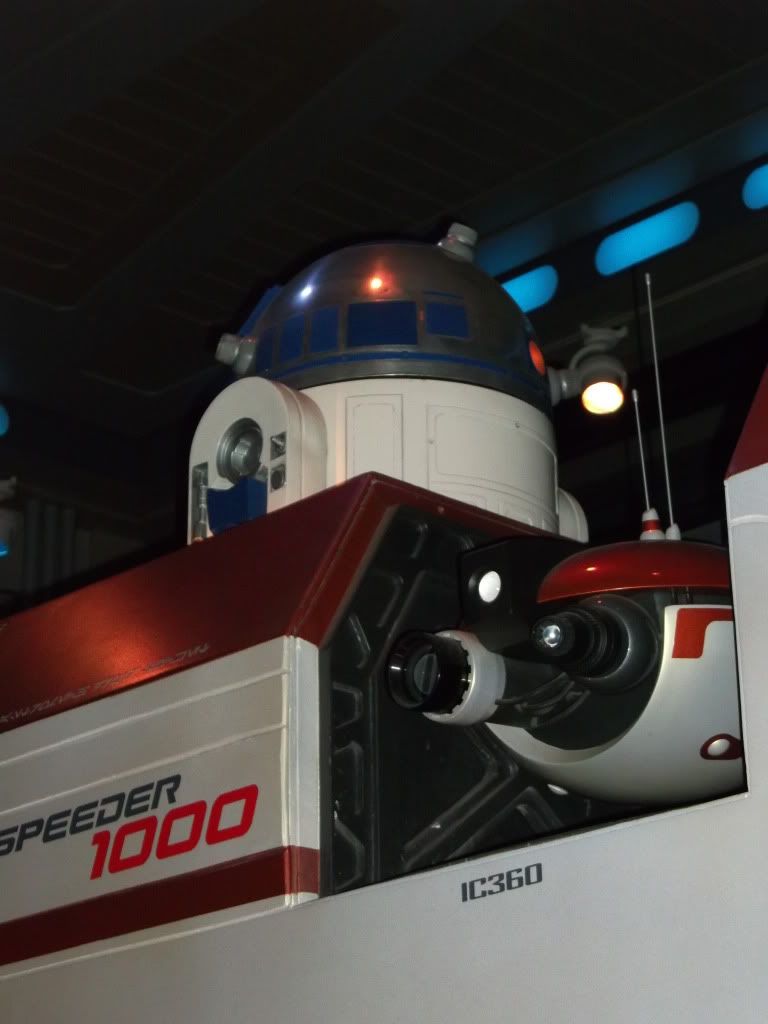 It was AMAZING!! I have to admit, I did start to feel a little bit sick (dont think motion simulators agree with me very much any more) but I laughed all the way through it and Karl LOVED IT!!! I had hoped he might get picked as the Rebel Spy, that would have made the whole holiday for him I think. Unfortunately, pixie dust was not on our side and he didn't get picked, never mind!
Excellent ride and much better than the original that I remember.
Had to take a few more photos due to our love of Star Wars: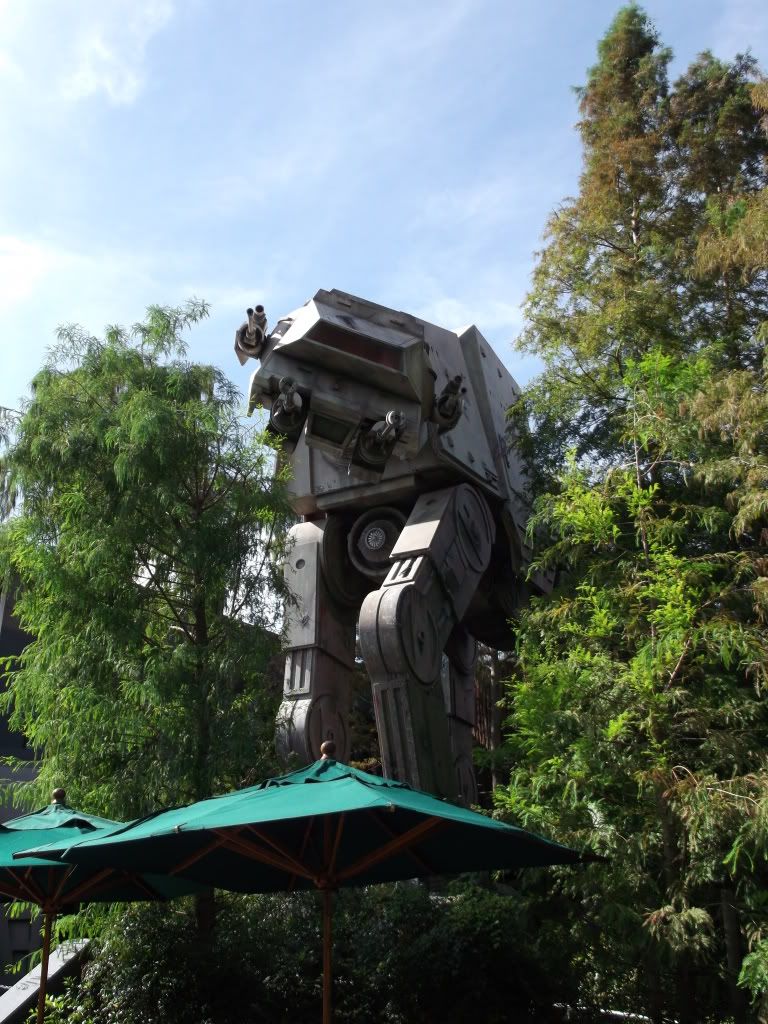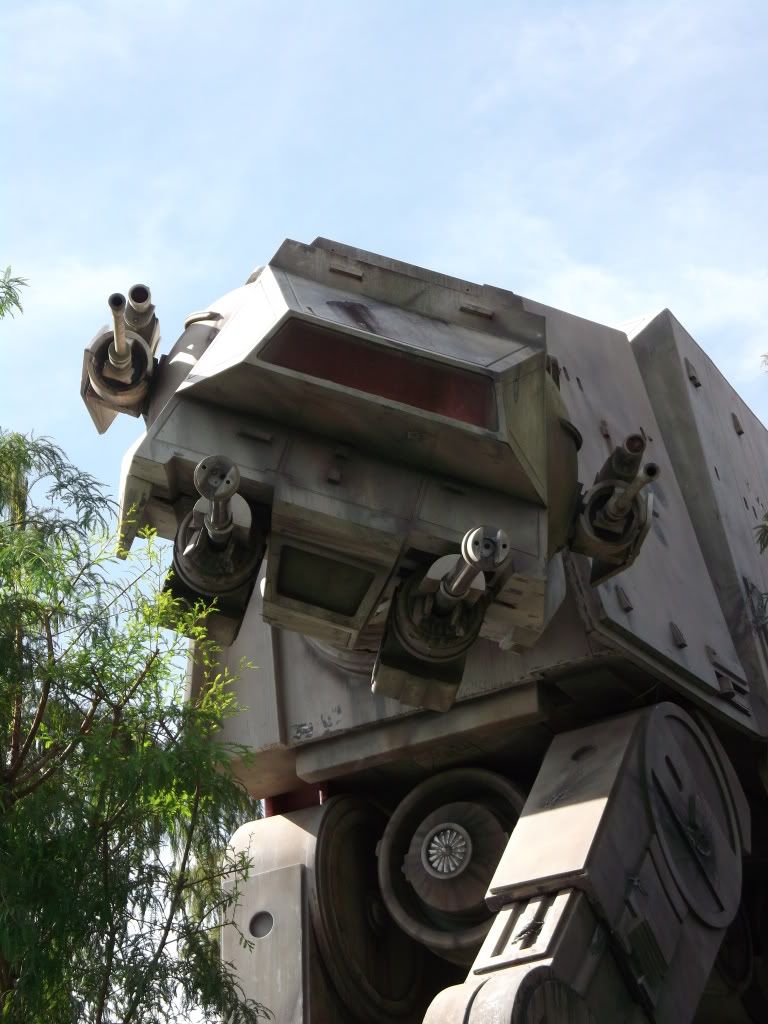 We then took a wander over to 'Streets of America' and to Muppet Vision 3D.
Again, we were both very impressed with this. Especially when we had a visitor half way through the show... (I wont ruin it for people that don't want to know about it!)
The 3D aspect was very well used and I could have sat and watched this attraction over and over again! 10/10.
It was getting VERY warm so we decided to go and cool off and have a drink somewhere. We were very concious of the time as we wanted to do the Studio Backlot Tour and watch Lights, Motor, Action so we tried to stay in one area and not wander too far. On our way to refreshment, I let out a little squeal! We saw the one, the only Lightning McQueen!!! We just HAD to stop for a photo! Karl and I love Cars!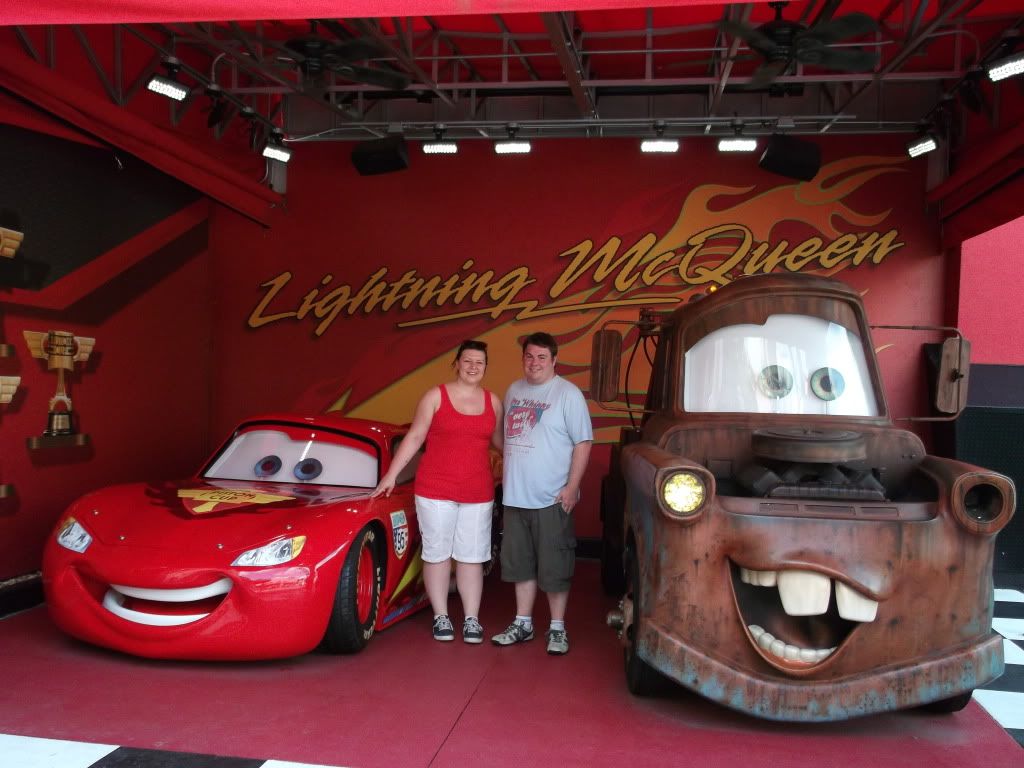 Right, where were we...ah yes, DRINK!!!! Pizza Planet was calling us with its lovely air-con and cold, cold drinks so we set up shop in here for a little break. I think this was on-par to be one of the hottest days of the holiday!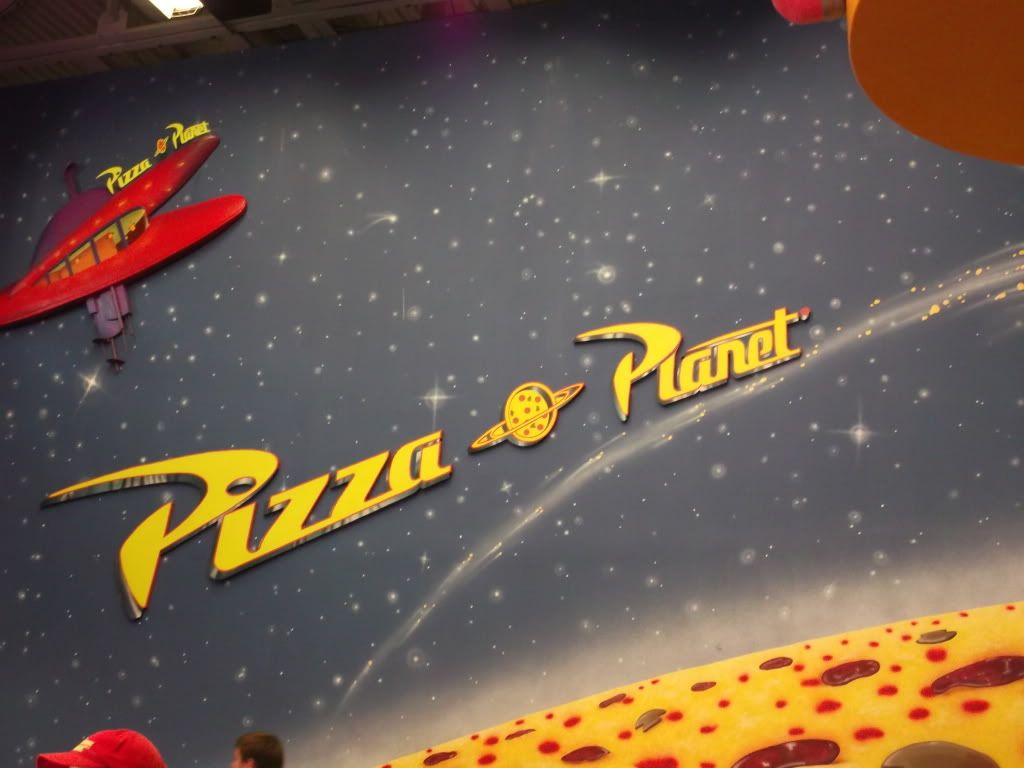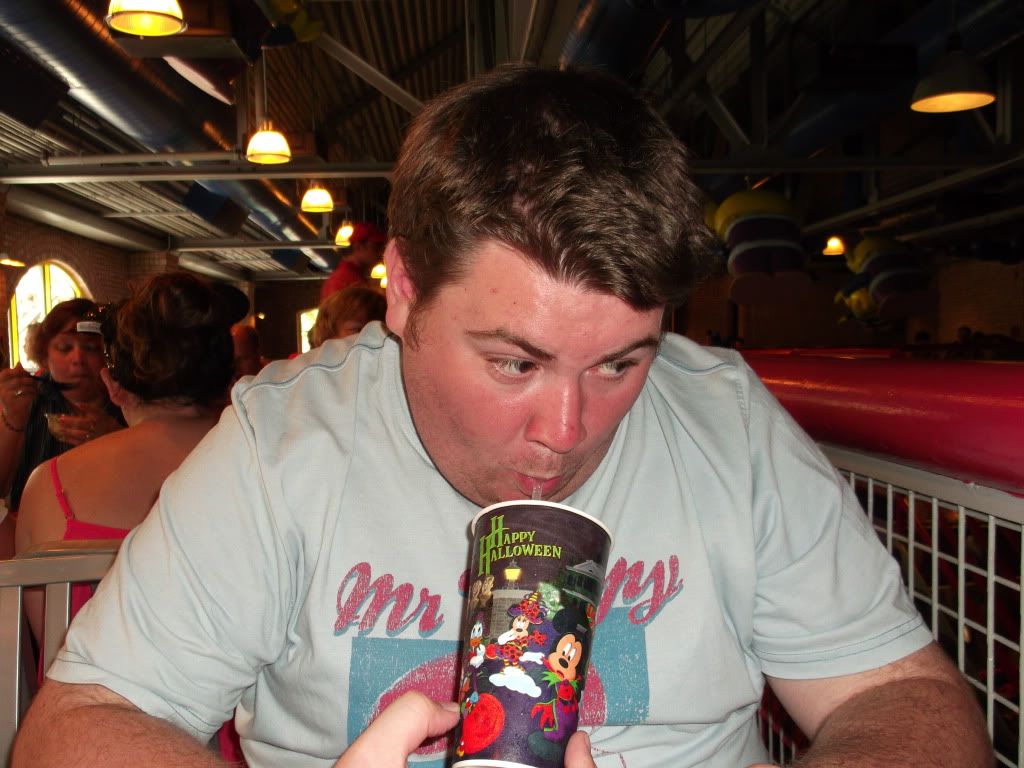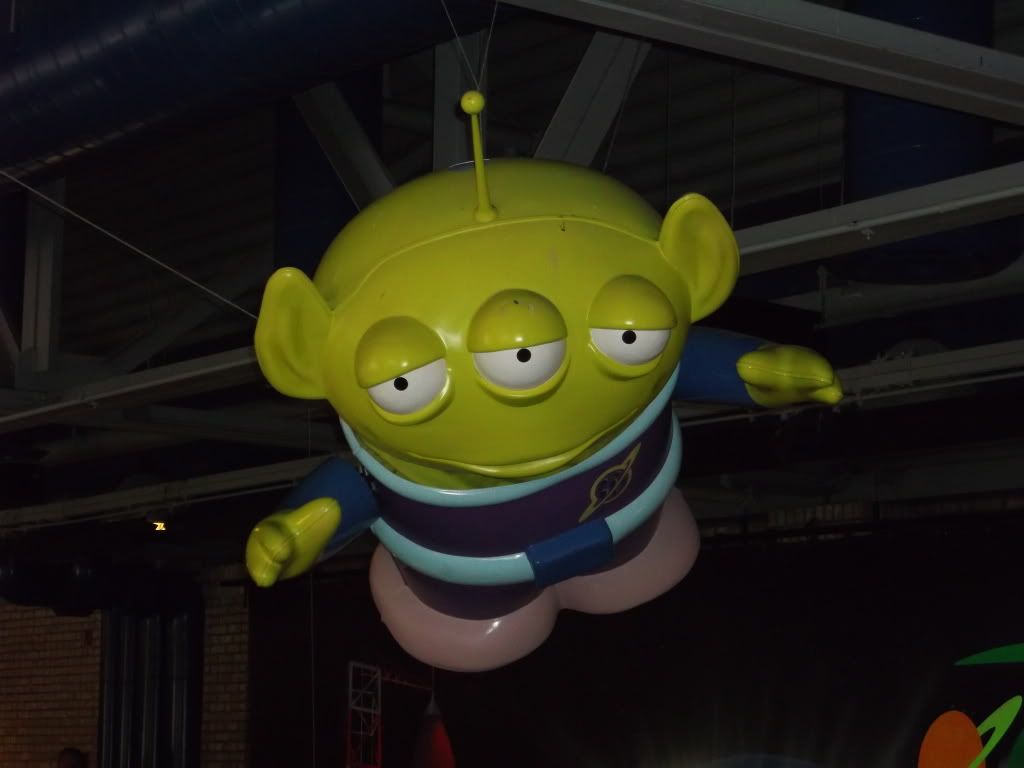 "The Claaaaaaaaw"!
After a much needed rest and refuel, we were off again!
Continued...