We didn't know what to expect from this ride. We wandered in and there was a cast member at the day greeting everyone to the attraction who was doing the voice of Roz, very well indeed!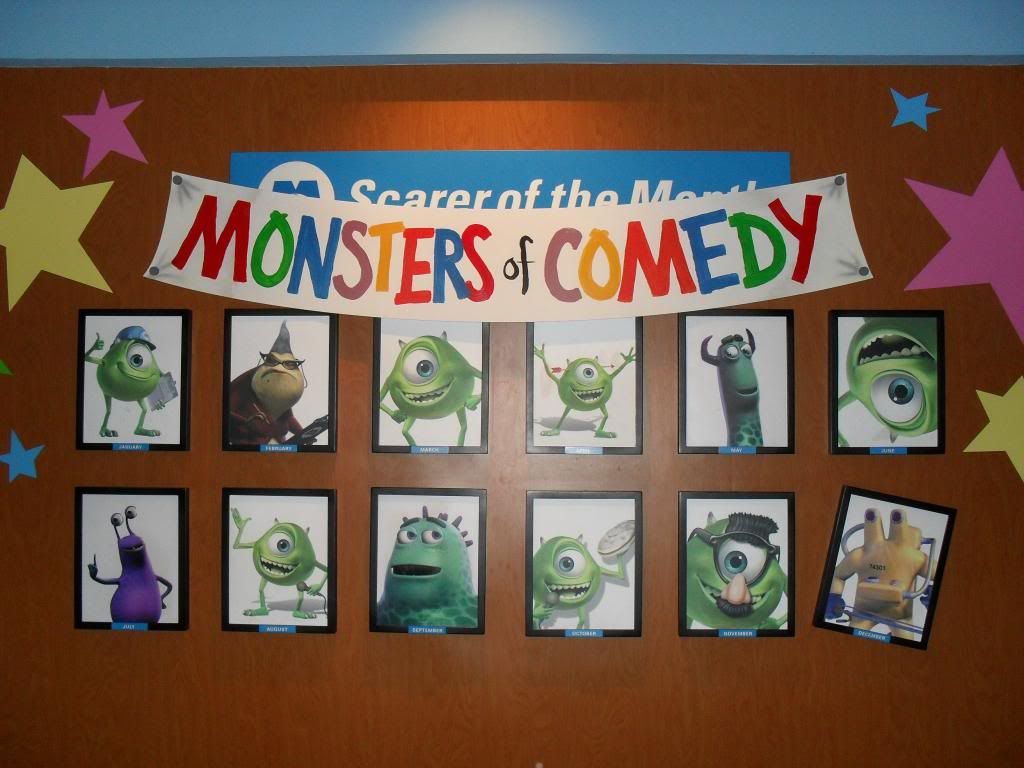 This was BRILL!! We were laughing until we were crying! There was one guy in the audience who they kept picking on to make him dance and everytime he did it, he did the 'Carlton dance' from Fresh Prince of Bel Air! Was SOOO funny!
On a high from Monsters Inc, we went over to Stitch's Great Escape. I will be honest with you all here, I am not even going to talk about this attraction as it was rubbish! Our opinion: skip it!
By now it was SO warm. Karl and I were boiling hot so obviously we did the most logical thing...went and stood in the glaring sunshine to watch the parade!!! Yaaaaaa!
I cooled off with this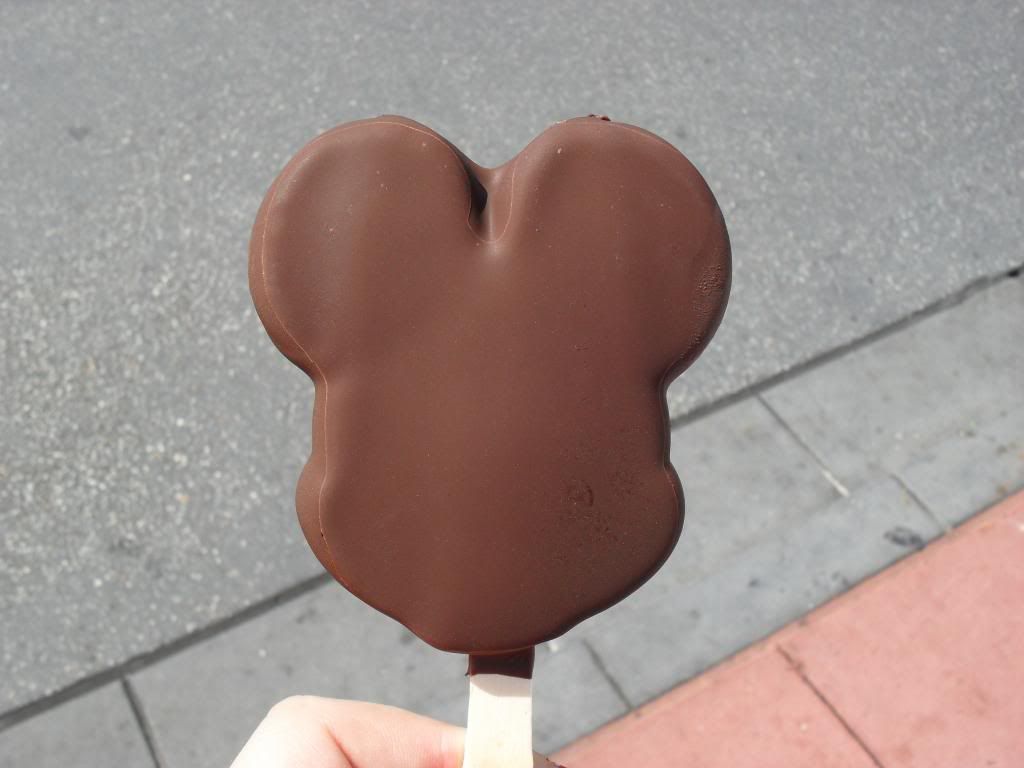 while Karl ate a frozen banana. Unfortunately, there are no photographs of this as it looked so disgusting,
Heres some parade snaps for you to enjoy: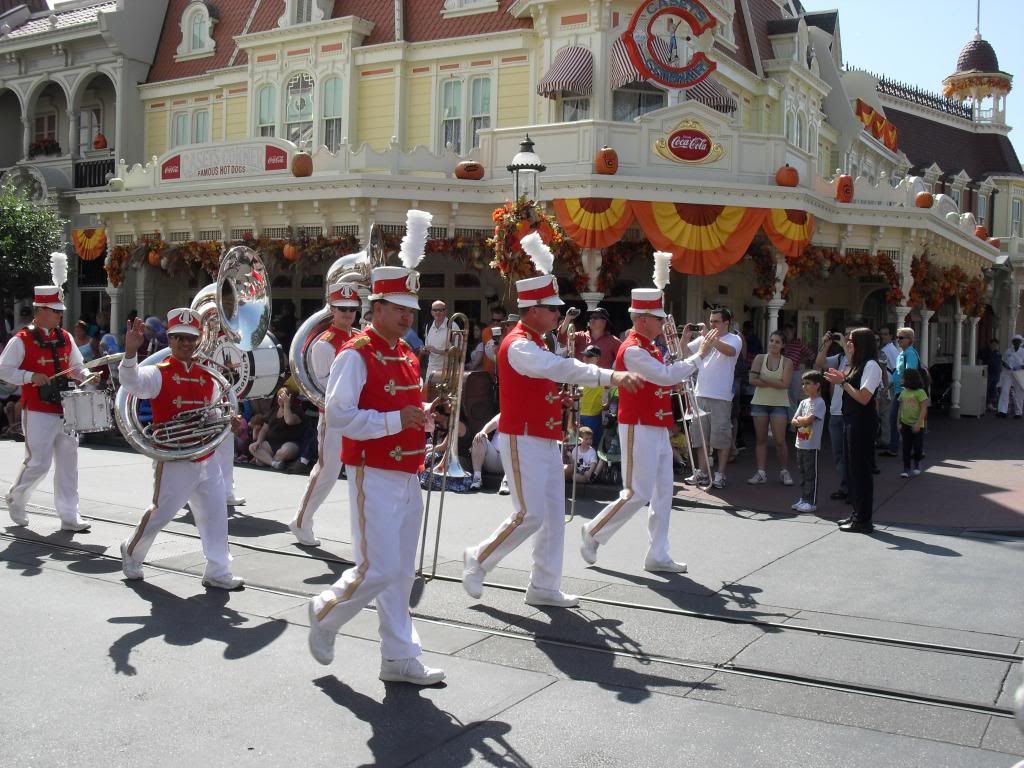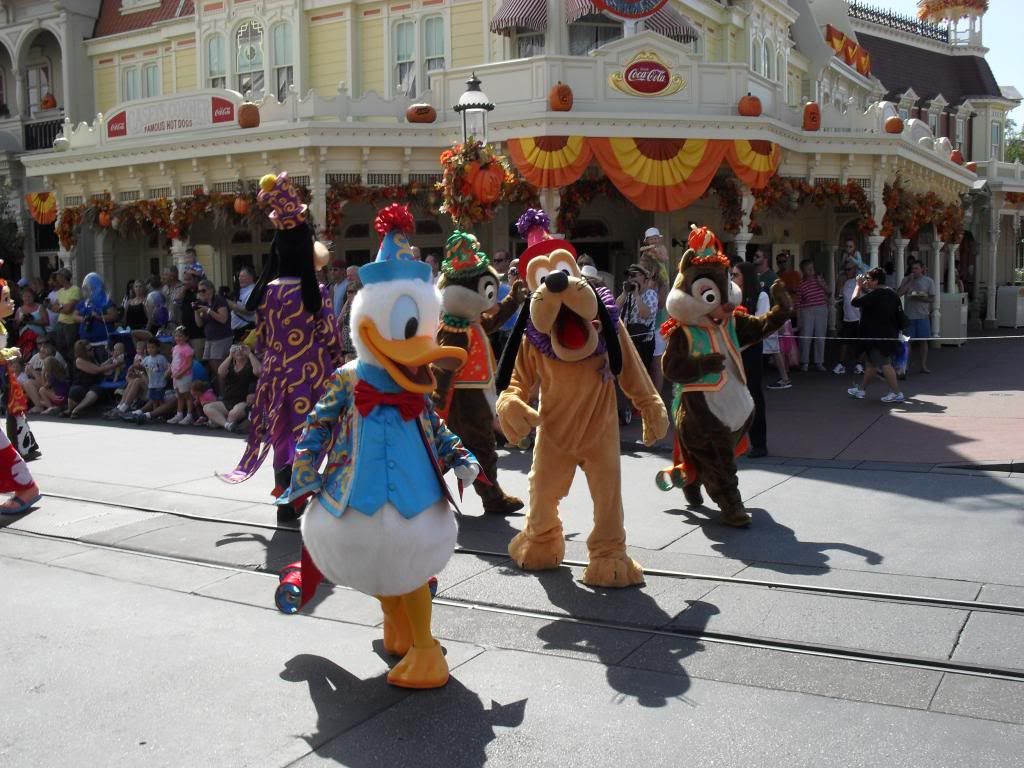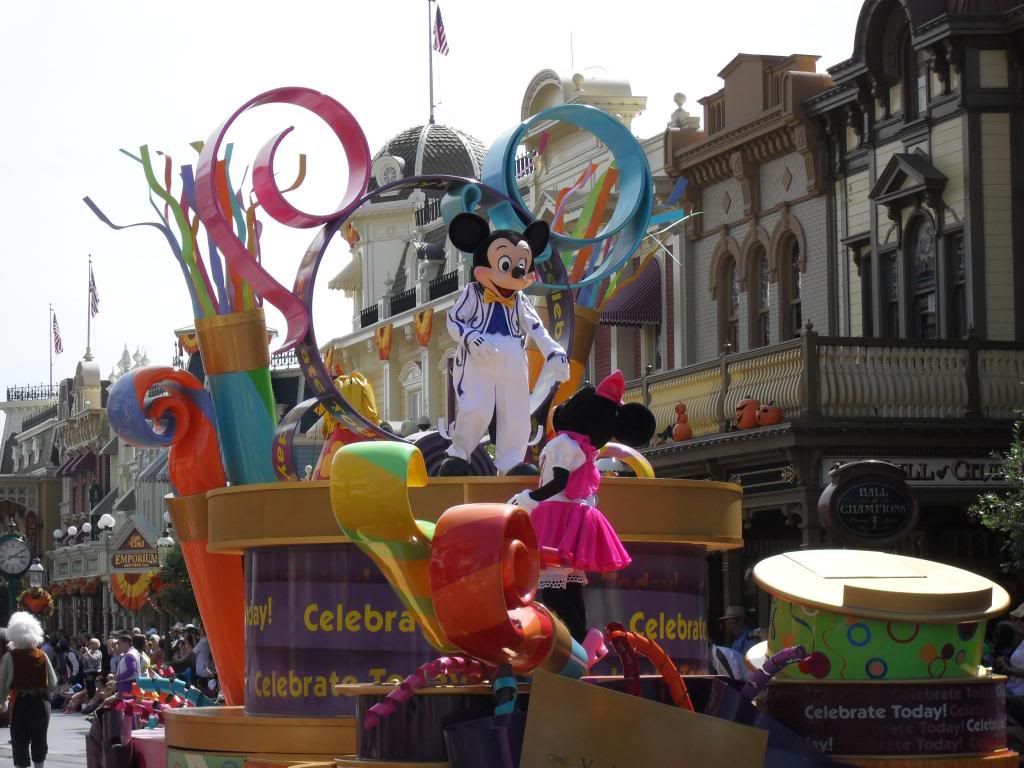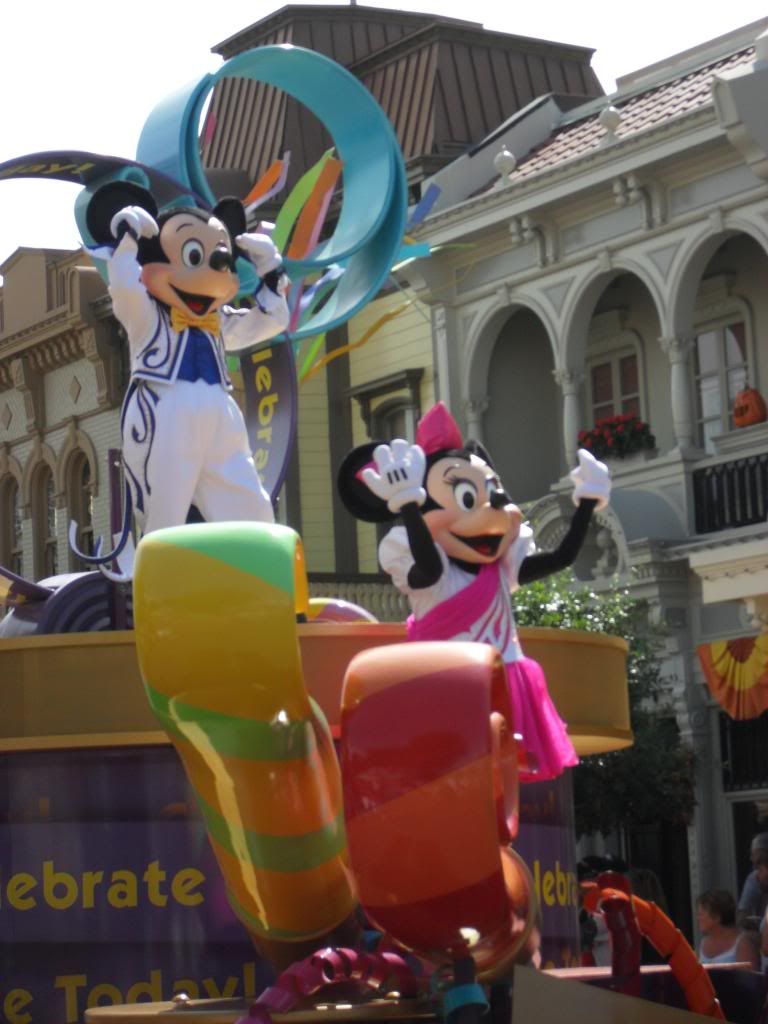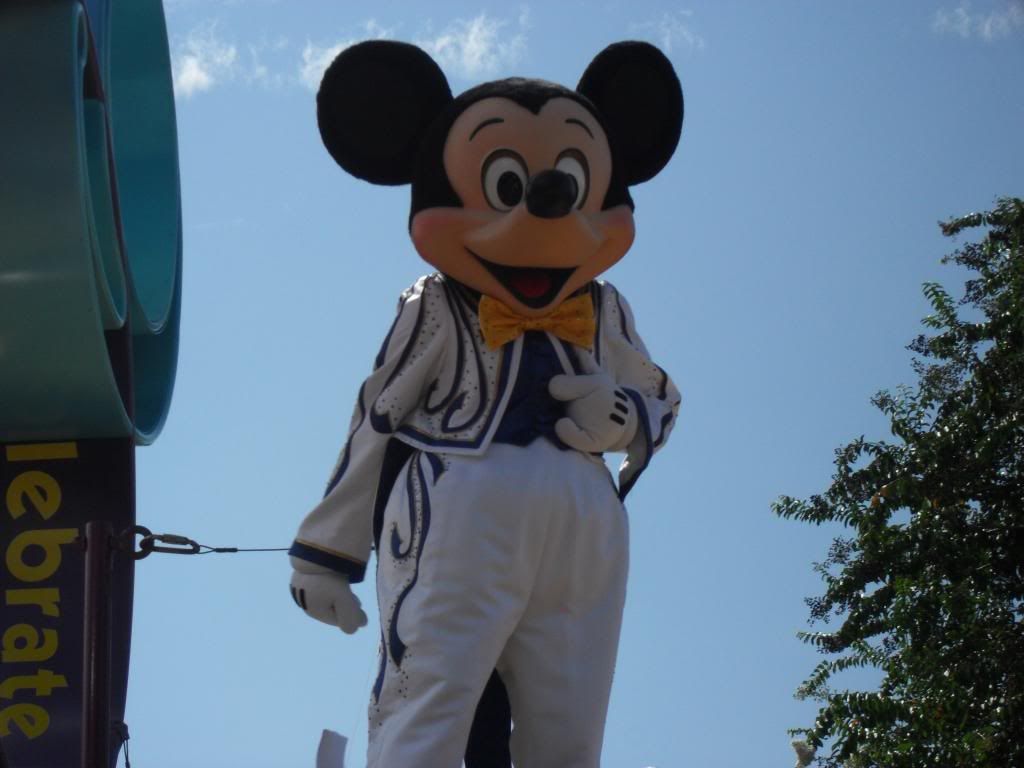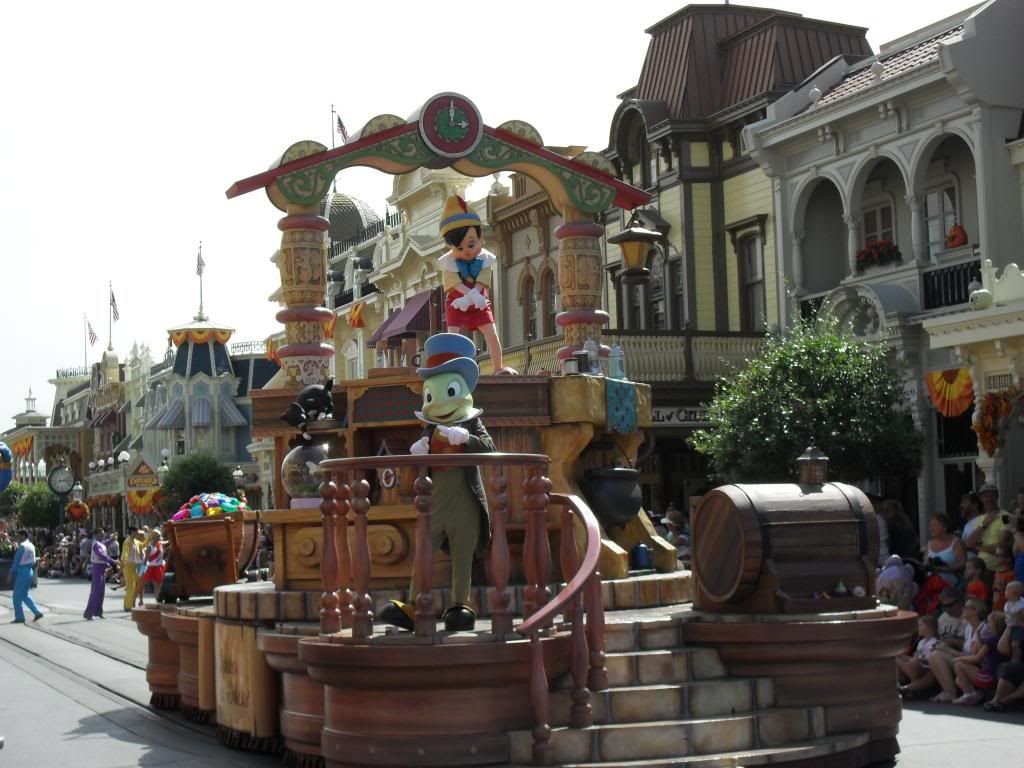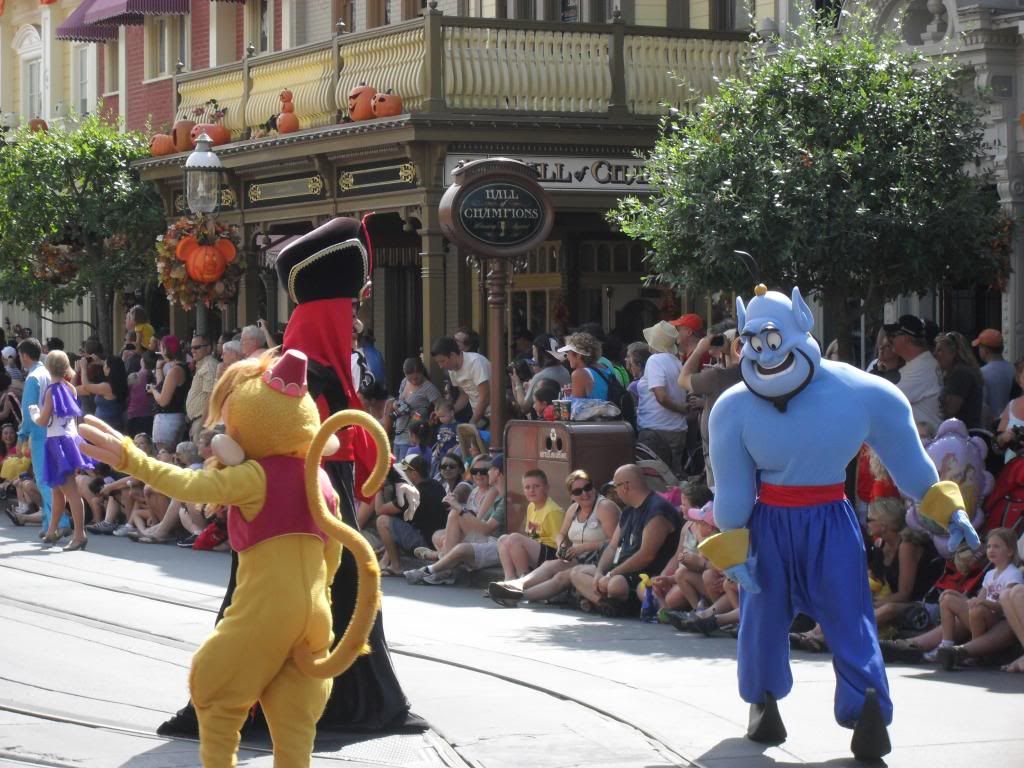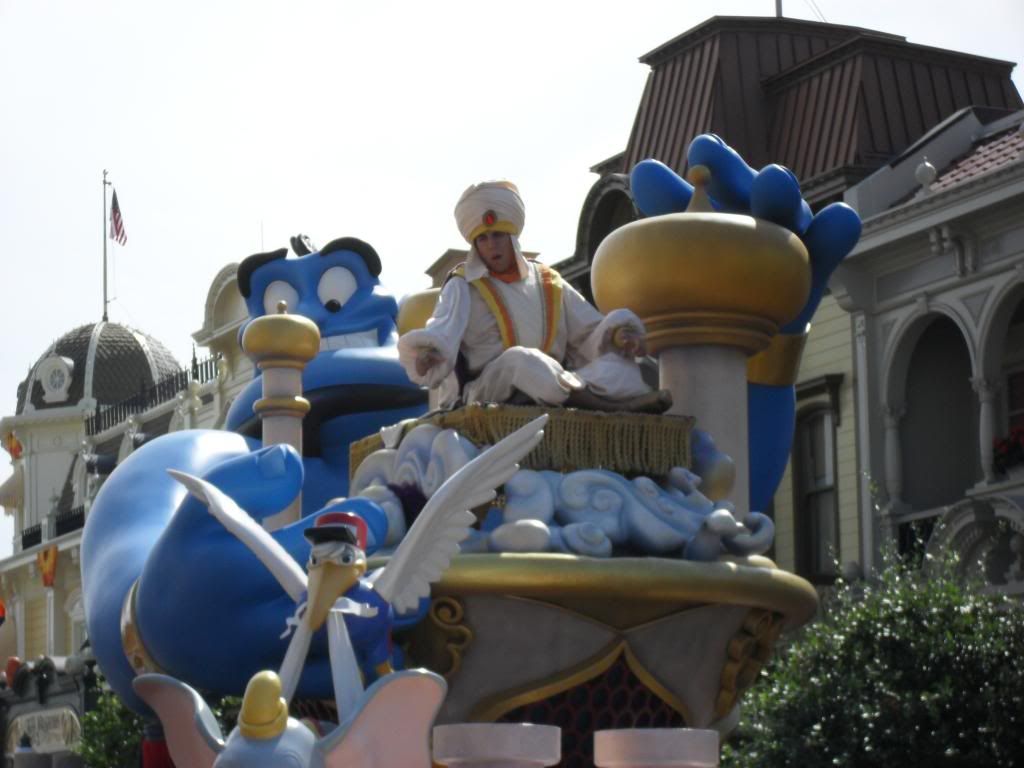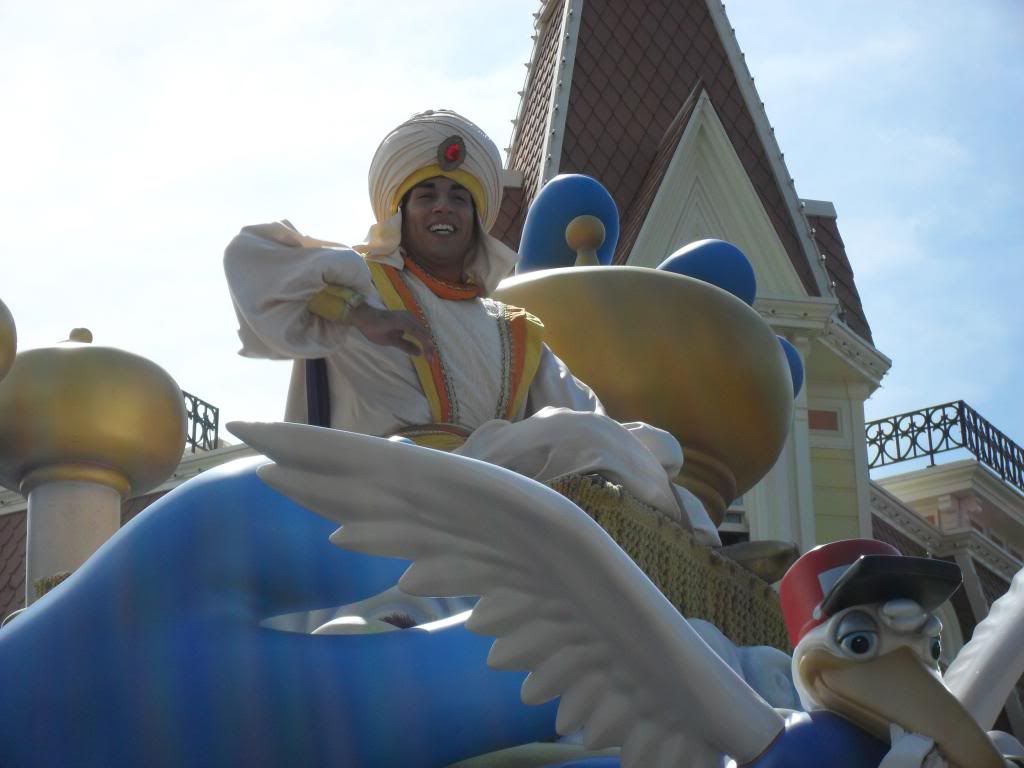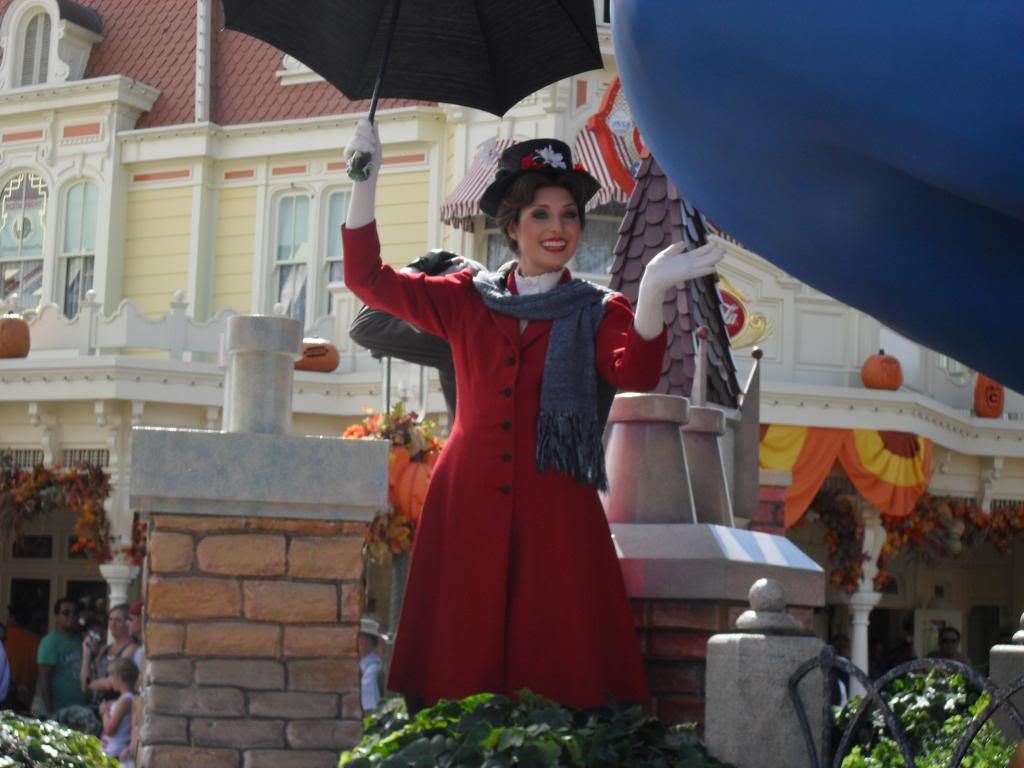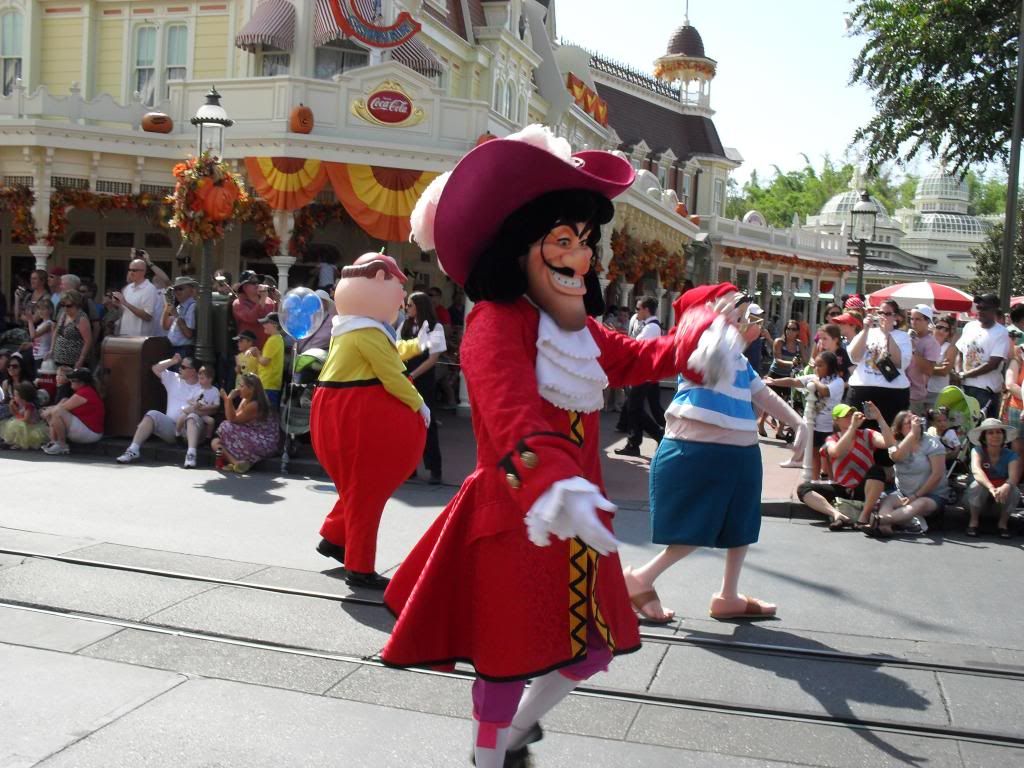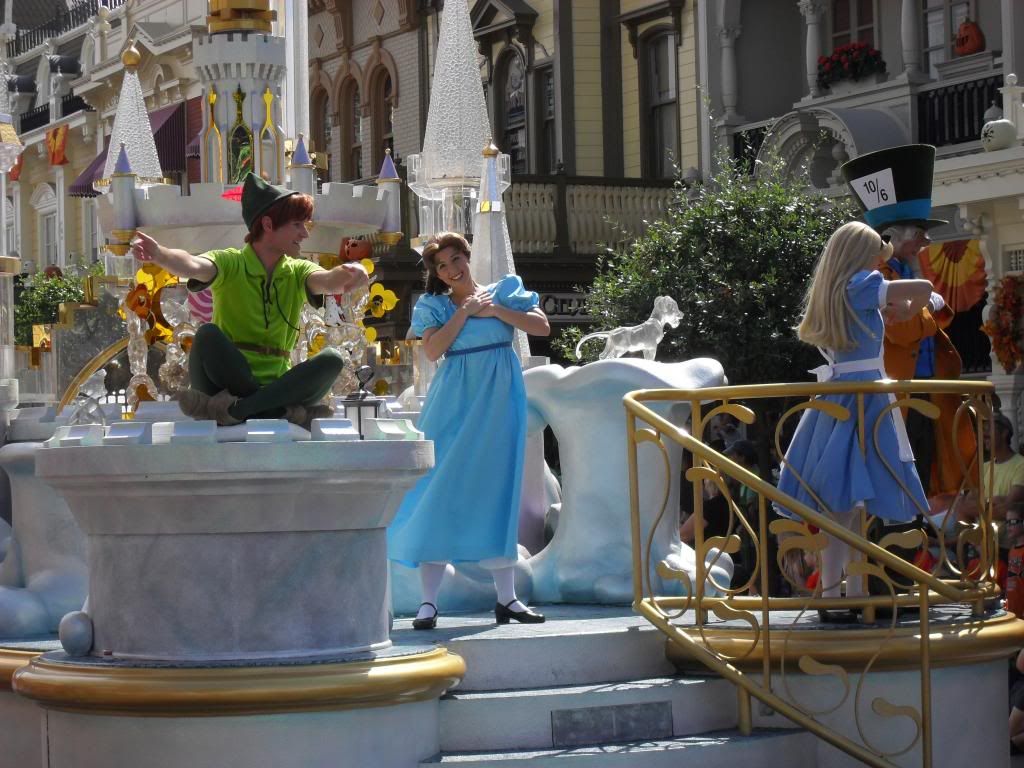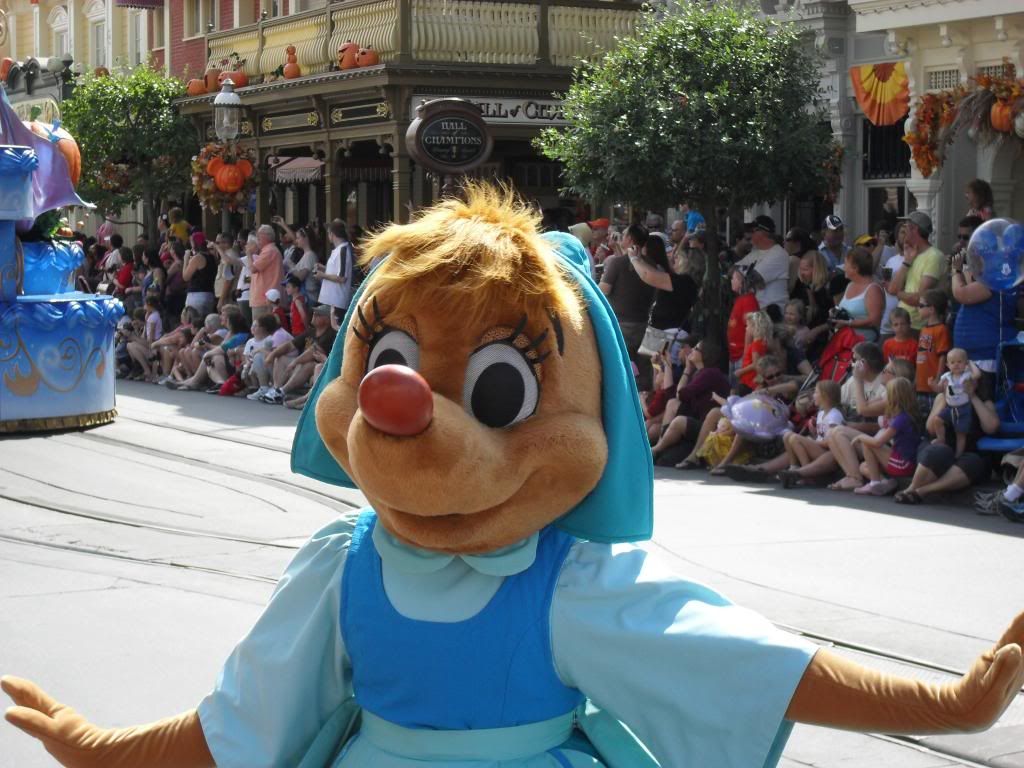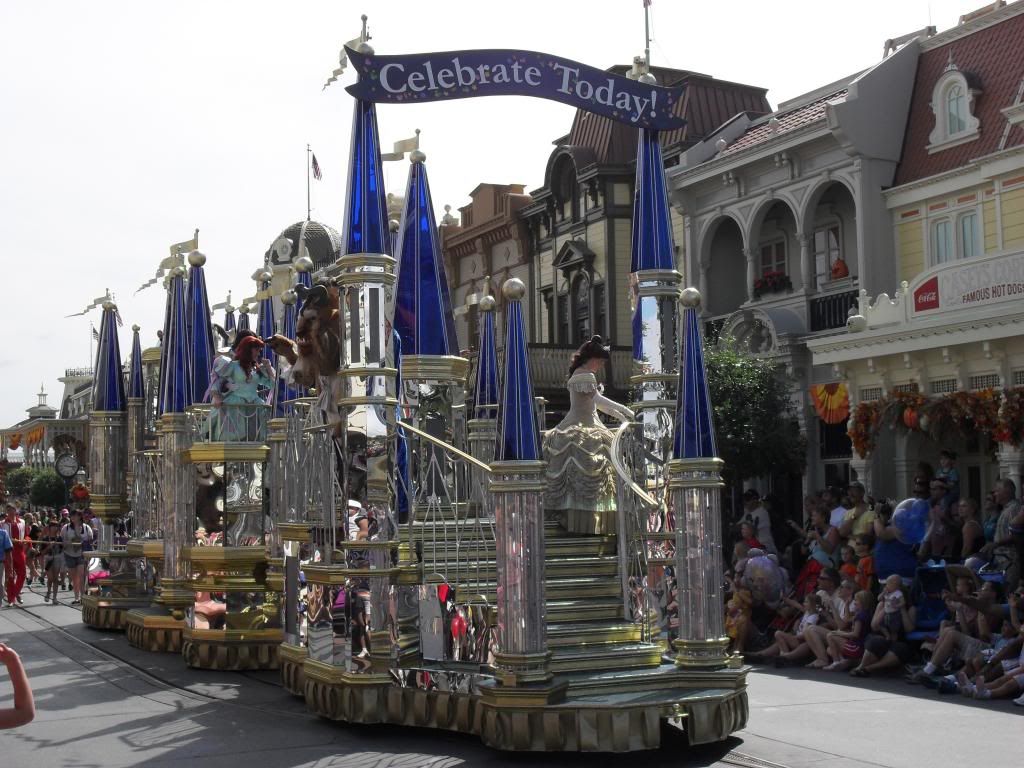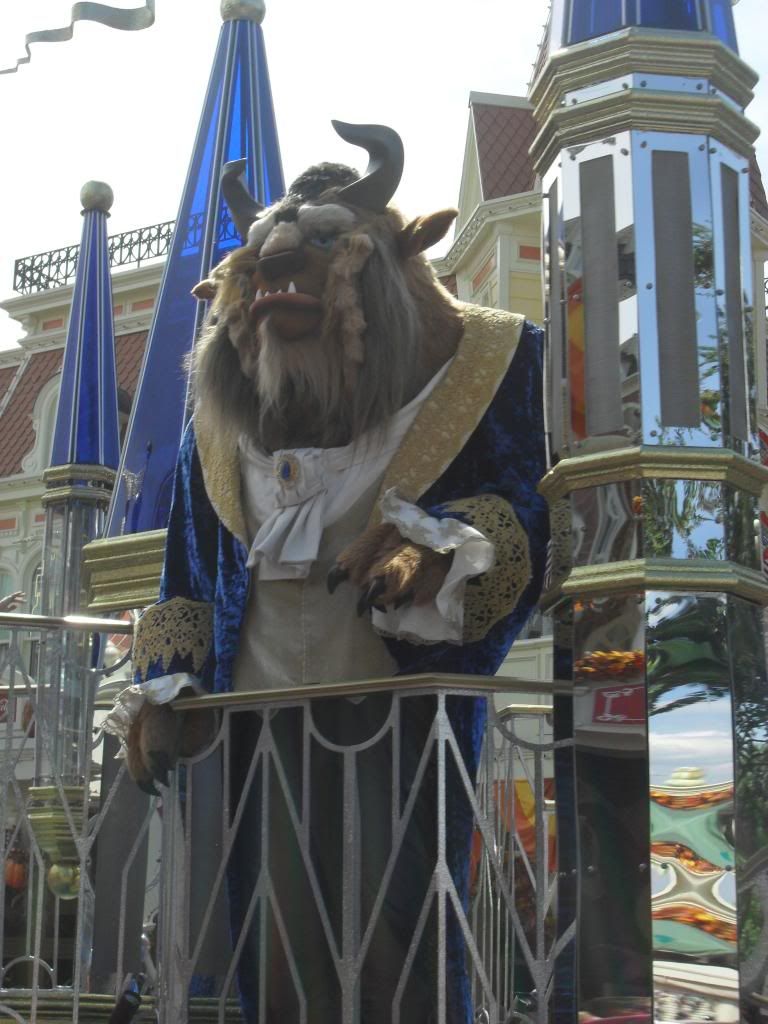 It was such a lovely parade. The fact that we were literally melting from the heat didn't matter, we got to see ALL those characters!
After the parade we wandered back over to Tomorrowland to ride Buzz Lightyears Space Ranger Spin.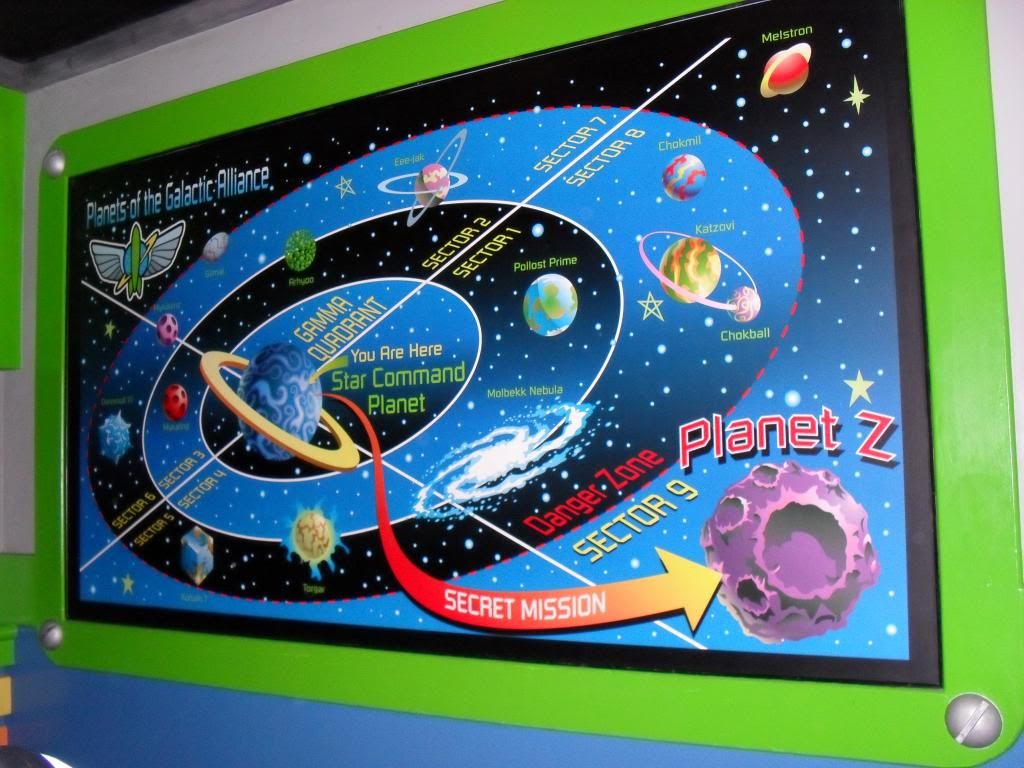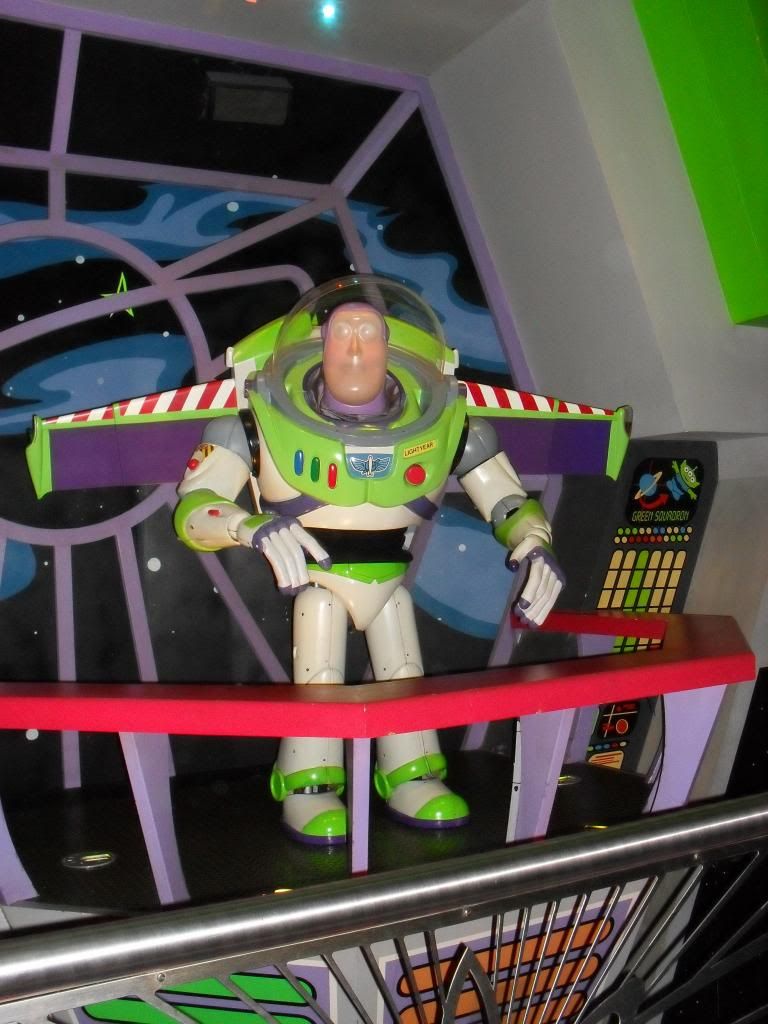 This was so cool and I was determined to beat Karl on this one so I had to have my wits about me! We took our seats and aimed our guns. I took advantage of the fact that Karl had never been on this before whereas I had! I let him control the spinning of the vehicle which was a BIG mistake! Every time I aimed at a target, he would spin the car to take aim at something he wanted...EVERY TIME!! I started shouting at him in the middle of the ride! It went something like this:
Me: "KARL WILL YOU STOP SPINNING IT WITHOUT TELLING ME!"
Karl: *spin* "WHAT"
Me: "I SAID STOP SPINNING WHEN I *spin* AIM AT SOMETHING *spin*"
Karl: *spin* Ah sorry babe *spin* You do it then!
Me: "NO BECAUSE THEN I WONT BE ABLE TO AIM"
Karl: "What?"
Me: "WHY ARE YOU NOT SPINNING IT, WE ARE MISSING TARGETS!!!"
We are a right pair we are!
You will be pleased to know, I did beat him!! Whoop whoop! Unfortunately as I was was so excited that I had beat him, I forgot to take note of the scores!
It was around 4:30 (I think) and the park had started to get busy as people were coming in for M.N.S.S.H.P so we decided to call it a day. We had a fantastic day full of happiness and memories and although I was so happy to be here, I was also a little sad that the first day at the park I had been most excited to go to was over. We would be coming back though later on in the trip so I held on to that.
We had planned to go out to eat but as soon as we got back to the room I fell asleep for about 2 hours so we just decided to stay in and recuperate ready for tomorrow.
Thanks Magic Kingdom!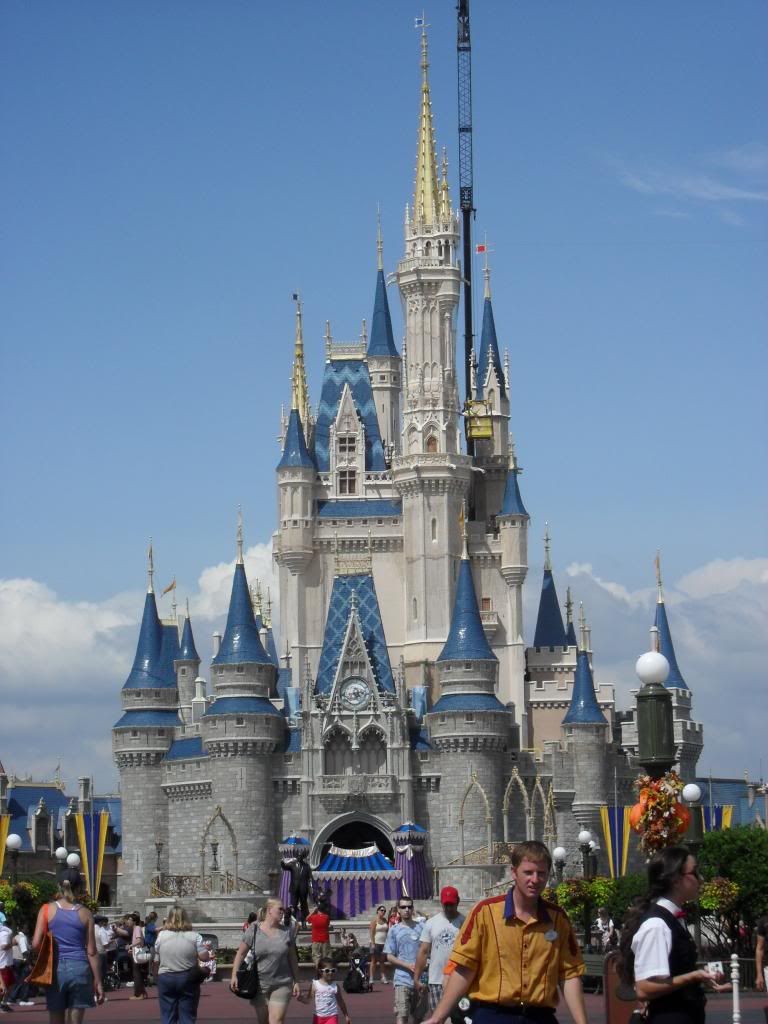 Continued...