Just wanted to send lots of hugs and a HUGE thank you to Milliepie, Kellybell, Veronica (taekwondo mom), Marion (RustManFan) and dom13 for their amazing DISigns!
My family (dh, ds, and I) stayed at DLR for 6 days and I made shirts for each day. We got *so* many compliments, and people were stopping us right and left asking where we bought our shirts!
People got so confused when we told them that some very nice people on a Disney forum made the designs for us and that we then put them on the t-shirts.
We had so many CMs comments on the shirts telling us how much they loved them!
Kellybell, ds wore your Star Wars design on the day we watched the Jedi Knight training and he was the 3rd one picked to do the training!
Dh and I also wore dom13's designs "Star Wars mommy" and "Star Wars daddy" so I think that helped too!
Here are some pics of the shirts - sorry dom13 I don't have a pic of dh and myself with our SW shirts yet, but we do have one on our photopass card so I will post it soon:
Veronica's (taekwondo mom) DISign - saw a lot of characters on this day and they LOVED seeing themselves on our shirts!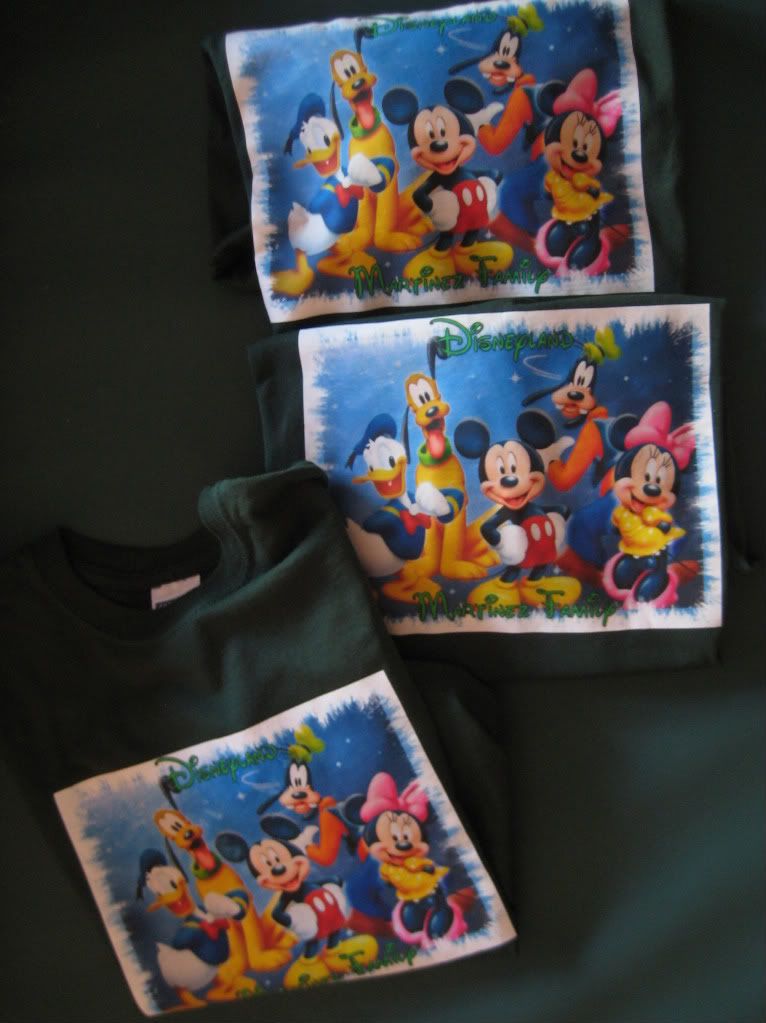 Veronica's (taekwondo mom) DISign - our server at Goofy's kitchen kept asking if this was a new design that was available at the stores now, lol! We tried explaining that someone made the design for us, but she still could not figure out how our name was on the shirts!
Milliepie's DISign - SO many compliments on this DISign! We had someone ask us if we got the shirts because we had a birthday party at DLR.
Milliepie's DISign - wore this the day we went to the Blue Bayou and the servers just loved it!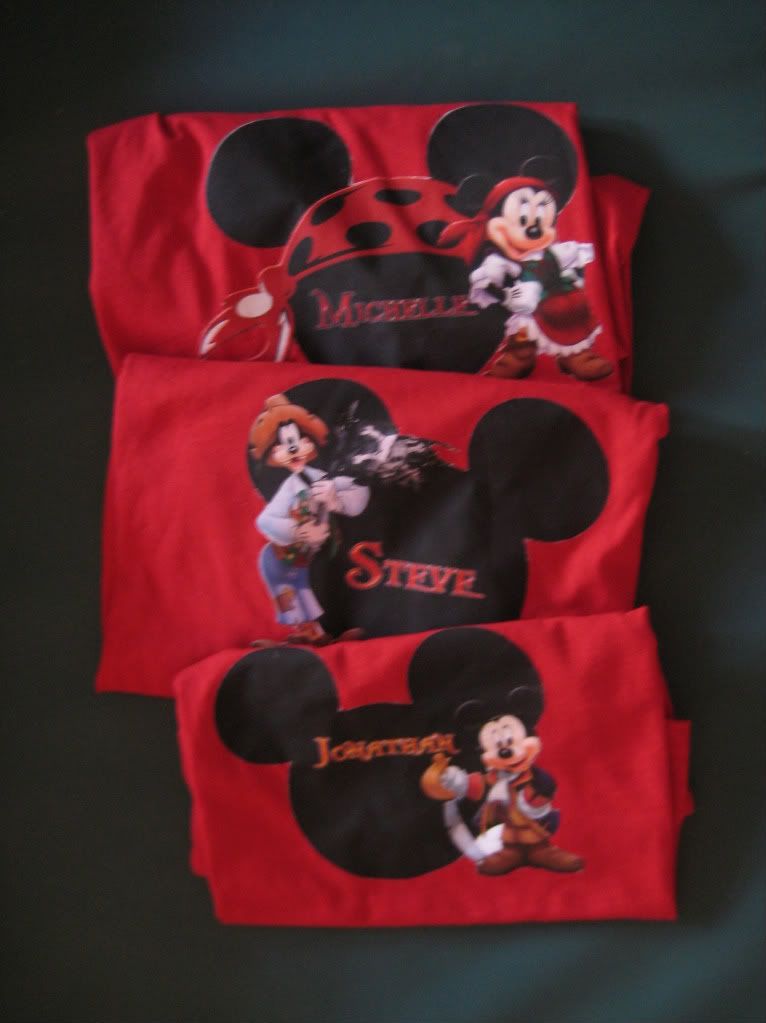 Kellybell's DISign - a lot of people LOVED this design and asked us where to get the birthday shirts! Dh and ds were on Autopia and someone on another car yelled to them that they loved the shirts and wanted to know where to get them - it was so funny!
Kellybell's DISign - ds got picked for the Jedi Knight training!
Marion's (RustManFan) DISign - a lot of people asked us which store we got these from!
THANK YOU to all of you for making our trip so magical and fun! I really appreciate all of your help in making our trip special and I just cannot thank you enough!
Michelle